Rainbow Loom Band Cake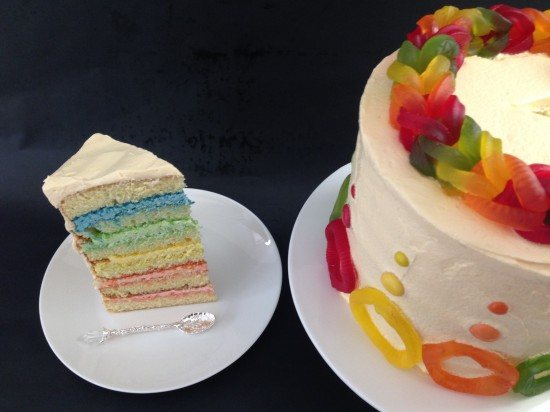 Rainbow loom band bracelets are banned at my kids' school.  The reason? Because they are not uniform.  They are however creative, good for fine motor skills and lots of fun, so all the kids still make them. They just don't wear them at school or they hide them under their long sleeved shirts.
Imagine a super-sized edible rainbow loom brand bracelet.  I wonder if that would pass the uniform test?  We'd better not try. In the video I will show you how to make your very own rainbow loom band cake, complete with edible bracelet on top.  You can't make it in the same way that you would an actual loom bracelet as food is not as stretchy as elastic bands.   I won't try and explain how to make it in words, it is much easier if you watch the video.
To make the Rainbow Loom Band Cake you will need
2 quantities of the perfect sponge cake recipe baked in 4x 20cm (7.87 inches) round tins
2 quantities of frosting of your choice.  See this post for 7 frosting recipes compared in a taste and heat test. I'm using french buttercream.
1 large packet of candy snakes
1 packet of smarties
1 pack of mini m&m's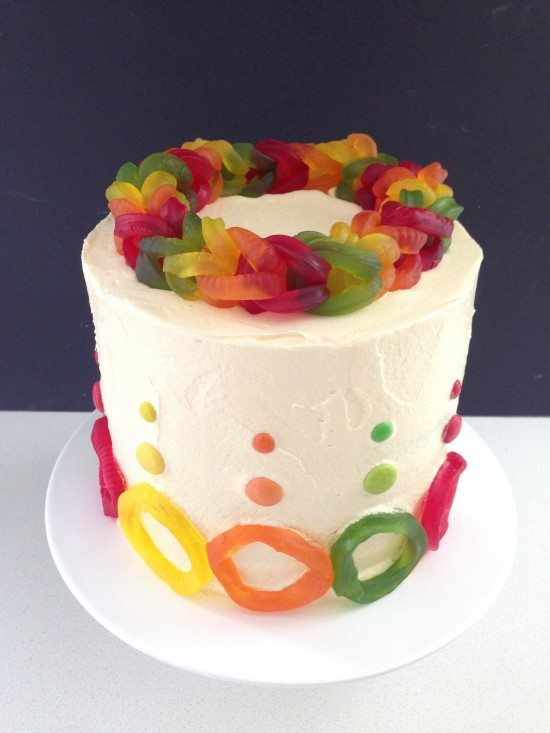 2014
by Ann Reardon How To Cook That
My Cookbook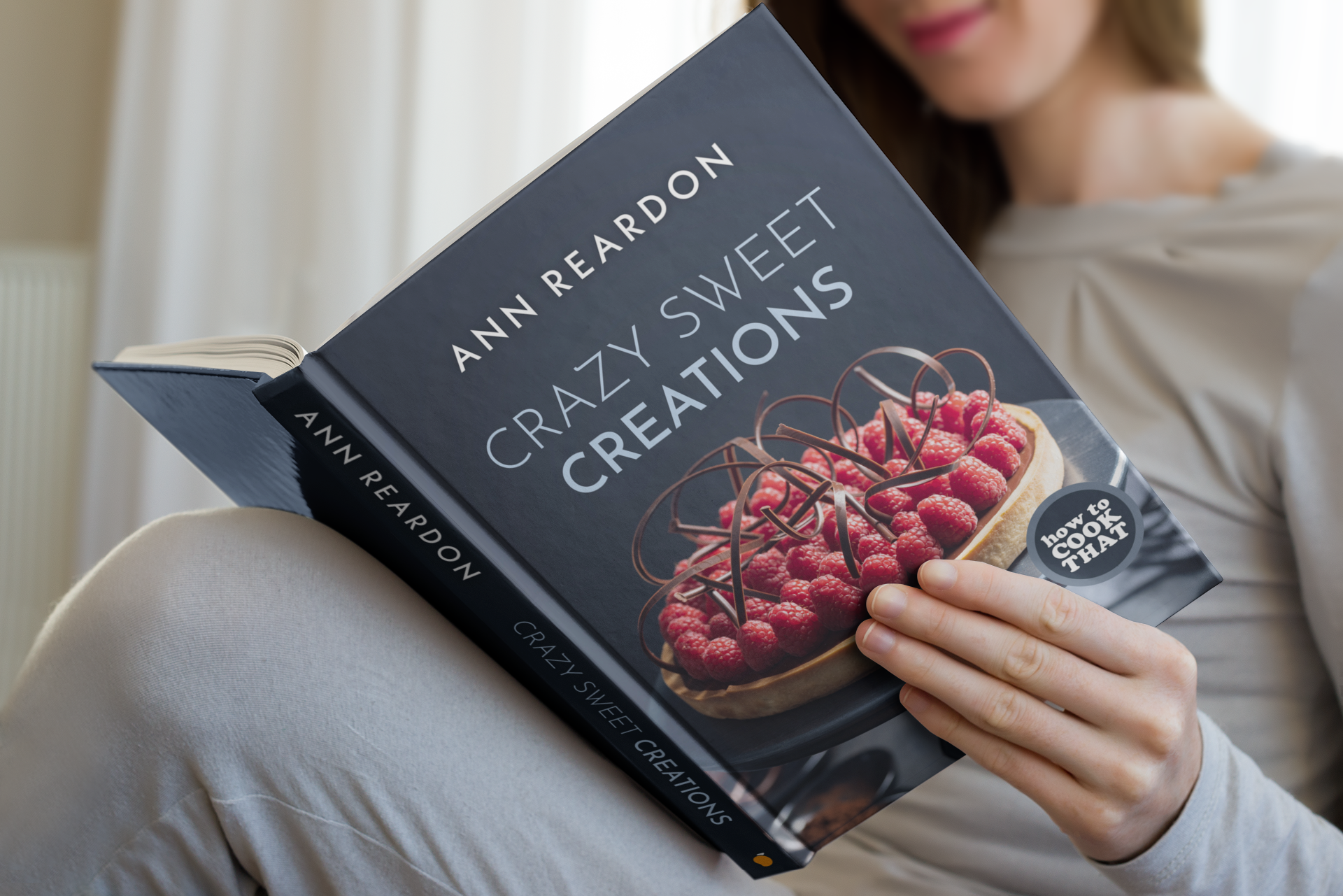 Stores that sell my book listed by country: http://bit.ly/ARcookbook All recipe quantities in the book are in grams, ounces and cups.