Rilakkuma Dessert Recipe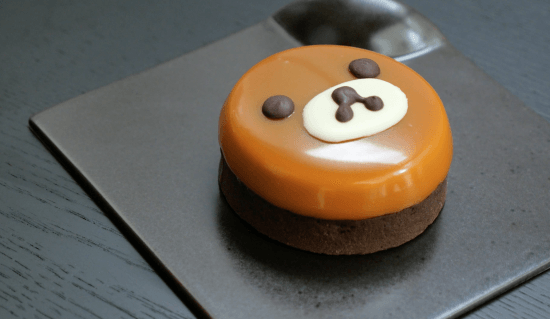 This is the best selling tart at Luxbite in Melbourne. Once you taste it you'll know why. Pastry Chef Bernard Chu's love for Japanese culture and the character 'Rilakkuma' were his inspiration when designing this dessert. He combined fresh, quality ingredients to recreate milkshake flavours.
Rilakkuma Bear Dessert Recipe
Chocolate Tart Shell (makes 9)
125g (4.41 ounces) or 1/2 cup plus 1 Tbsp unsalted butter
75g (2.65 ounces) or 1/3 cup of caster or superfine sugar
2 small or 1 large egg
¾ tsp vanilla
255g (8.99 ounces) or 1 2/3 cups minus 1 Tbsp plain (all-purpose) flour
75g (2.65 ounces) or 2/3 cup minus 2 tsp unsweetened cocoa powder
ceramic baking weights (or you can use rice or dried beans/lentils)
individual pie tins (loose based will be easier to work with)
Preheat the oven to 180C (356 degrees Fahrenheit)
Rub the butter into the flour, keep going until it looks like bread crumbs.
Stir in the sugar and cocoa powder.
Lightly whisk your egg and add that too.
Stir until combined then use your fingers to squeeze the mixture together to form a ball.
Place it on some plastic wrap and squash it down. Put more wrap on top and roll it out.
Cut circles and place in the base of the tins then cut strips to place around the edge of the tins to create the Tart Shell cases. (The sides need to be high enough to put the fruit cremeux and cookie inside).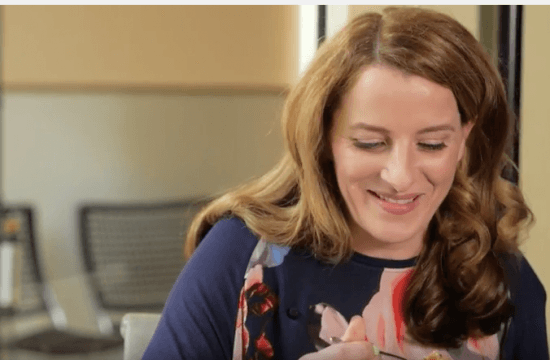 Line the base with non-stick paper and add ceramic baking weights. Place in the oven until it is lightly brown.
Then remove the baking beads and paper, return to the oven so the base can crisp up.
Once it is firm remove from the oven and leave to cool.
Melt some chocolate, there is no need to temper it, and line the inside of the pastry shells with the chocolate
so they do not become soggy with the filling.
Chocolate Chip Cookie (makes 20 cookies)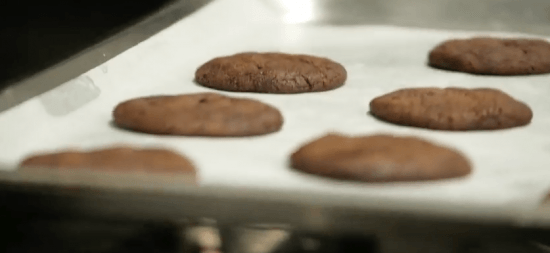 75g (2.65 ounces) or 1/3 cup unsalted butter
60g (2.12 ounces) or 1/4 cup (firmly packed) brown sugar
60g (2.12 ounces) or 1/4 cup plus 1 tsp superfine/castor sugar
¼ tsp vanilla paste
33g (1.16 ounces) or 1 small egg
3g (0.11 ounces) or ¾ tsp (bi-carb) baking soda
2g (0.07 ounces) or ¼ tsp pink salt
100g (3.53 ounces) or 1/2 cup plus 2 Tbsp plain/all purpose flour
35g (1.23 ounces) or 1/4 cup plus 1 Tbsp cocoa powder
175g (6.17 ounces) quality dark chocolate chips
Cream together the butter, brown sugar and caster sugar until really pale and fluffy.
Add in the egg and vanilla paste.
Sieve all dry ingredients (except the salt) together and add into them into mixture.
Then add the dark chocolates.
Add the salt and mix for 3 seconds only
Roll the mixture into small balls, a raised teaspoonful and flatten onto a tray. Bake at 165C (329 degrees Fahrenheit).
White Chocolate Milkshake Mousse (makes 9 x 80ml mold)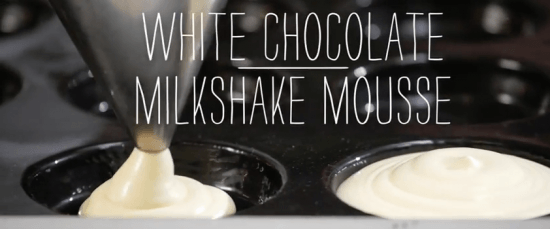 100g (3.53 ounces) or 1/3 cup plus 2 Tbsp milk (4% fat)
3 gelatine leaves, soaked in ice water
200g (7.05 ounces) white chocolate, melted
280g (9.88 ounces) or 1 cup plus 2 Tbsp (35% fat) cream, semi-whipped
Bring the milk to boil, then add the soaked gelatine.
Pour onto the melted white chocolate, and stir to mix well.
Cool it down so it is not warm to the touch, then fold the semi-whipped cream in gently so the mousse is nice and light.
Fill into moulds, freeze.
Banana and Strawberry Cremeux Recipe (makes enough for 9+ extra)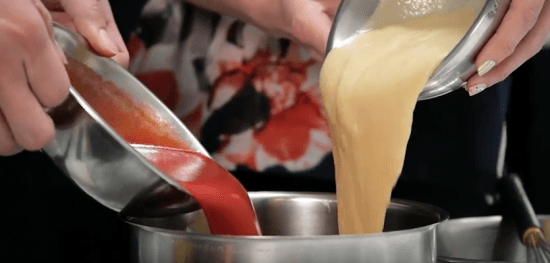 167g (5.89 ounces) or 2/3 cup banana puree
167g (5.89 ounces) or 2/3 cup strawberry puree
53g (1.87 ounces) or 1/4 cup caster/superfine sugar
75g (2.65 ounces) or 5 egg yolks
2 gelatine leaves, soaked in ice water
43g (1.52 ounces) or 3 Tbsp plus 1 tsp unsalted butter
Mix both purees together in a pot and heat gently. When starting to simmer add the soaked gelatine into the mixture and mix till dissolved.
Mix the egg yolks and the caster sugar in a bowl and the gently add the hot puree mixture to the egg mixture while stirring, leaving just a small amount of the puree behind in the pot.
Pour this mixture back into the pot and heat till slightly shiny and thickened.
Add the butter slowly as shown in the video and mix in well.
Strain and leave to cool.
Caramel Glaze Recipe (makes enough for 9+ extra)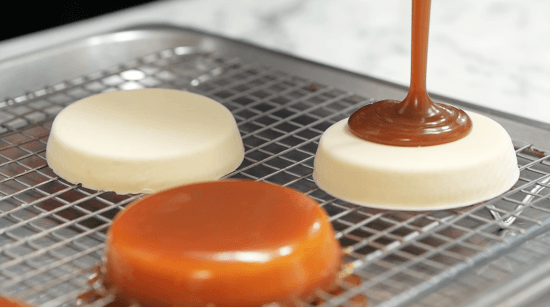 93g (3.28 ounces) or 1/3 cup plus 2 Tbsp caster/superfine (or white) sugar
117g (4.13 ounces) or 1/2 cups (35% fat) cream
50g (1.76 ounces) or 2 Tbsp plus 1 tsp glucose (or corn syrup)
33millilitres (1.12 fluid ounces) or 2 Tbsp plus 1 tsp water
8g (0.28 ounces) or 1 Tbsp cornflour (or corn starch)
3 gelatine leaves, soaked in ice water
60g (2.12 ounces) white chocolate
17g (0.6 ounces) milk chocolate
Heat cream and glucose in a pot/microwave.
Place the sugar into a saucepan and allow to caramelize, be careful you do not burn it.
Add the warmed cream mixture to caramel and mix well.
Combine the water and corn flour to make a slurry. Then add this to the caramel mixture stirring well.
Bring it to boil again and stir for a minute.
Remove from the heat and add the soaked gelatin, mix well.
Add chocolate and stir until combined.
Strain the glaze through a seive to remove any small lumps and allow to cool.
Faces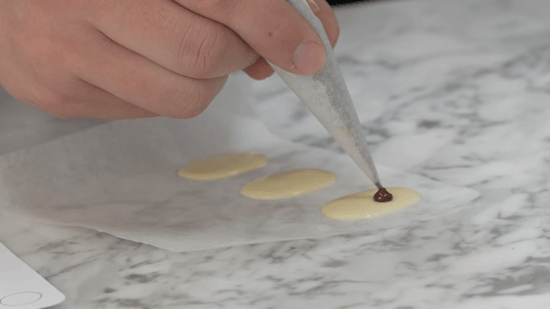 White and milk chocolate tempered and piped to make the face.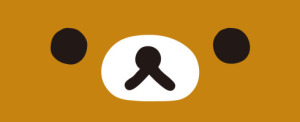 Assembly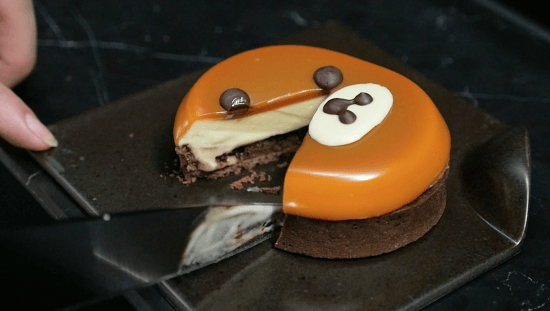 Spoon in a thin layer of the Strawberry and Banana Cremeux into the Tart cases. Then place a cookie upside down so the flat base faces up. Then spoon in another thin layer of strawberry and banana cremeux, set these in the freezer. Glaze the top of the white chocolate milkshake mousse with the caramel glaze. Allow it to set then add this to the top of the tart. Decorate each with a piped chocolate face.
With thanks to Bernard Chu from Luxbite in Melbourne for sharing his recipe with us.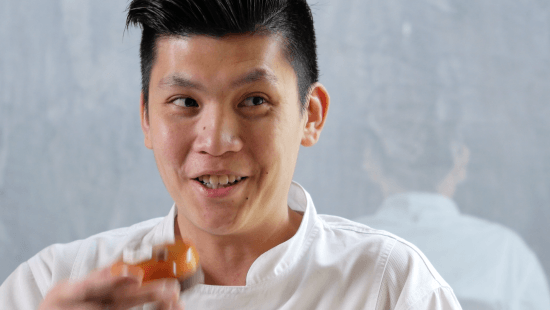 Copyright 2016How To Cook That
My Cookbook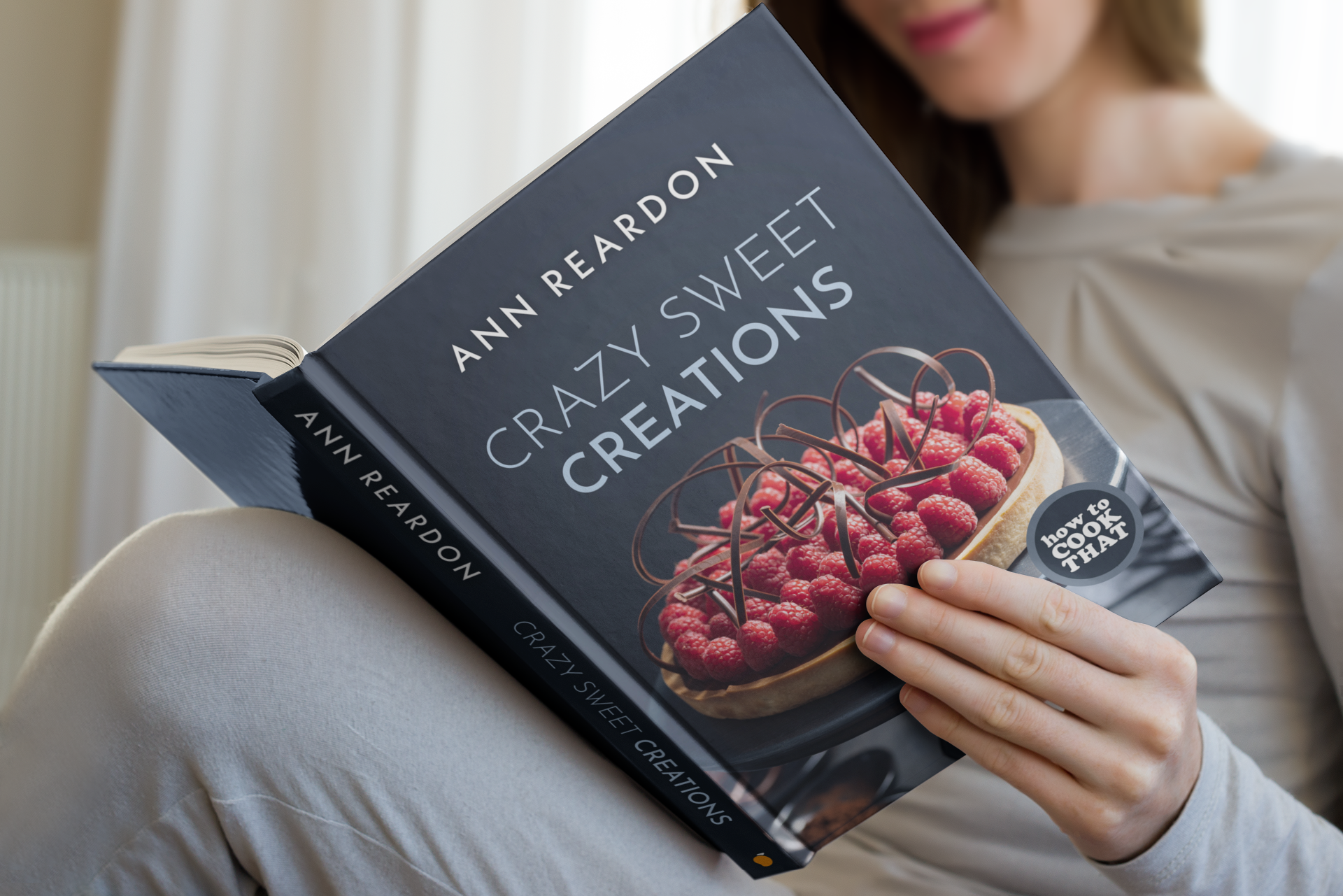 Stores that sell my book listed by country: http://bit.ly/ARcookbook All recipe quantities in the book are in grams, ounces and cups.