Space Invaders Cake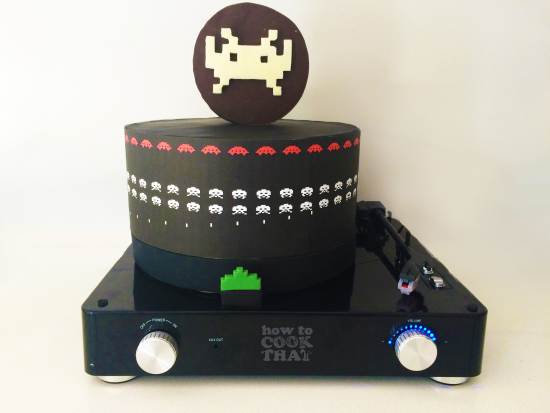 Are you ready to get your geek on? Yes this week's offering is both an optical illusion Space Invaders cake as well as a Disco cake. Take note, to fully appreciate these cakes you simply MUST watch the video because it really MOVES. I'm not talking about moving you emotionally or sparking memories of your younger days at the pinball arcade or disco (although it might do that too) … no, I mean it really moves – spinning around, up and down, in-and-out via a wonderful optical illusion!
To make this space invaders cake you will need:
A cake tin that is 22cm (8.66 inches) diameter, 5cm (1.97 inches) deep
250g (8.82 ounces) or approx 1 2/3 cups strawberries washed, hulled and dried
125g (4.41 ounces) or approx 1¼ cups blueberries washed and dried
125g (4.41 ounces) or approx 1¼ cups raspberries washed and dried
Black fondant 200g (7.05 ounces)
Space Invaders Topper Printout
Milk chocolate
White chocolate
2 lolly pop sticks
3 edible icing sheets printed with space invaders design for icing
OR assorted candies, 300g (10.58 ounces) colourful fondant and the cake spacing guide
Video camera set to 1/500 shutter speed
Record Player
Sponge Cake
360g (12.7 ounces) or 2¼ cups plain or all-purpose flour
360g (12.7 ounces) or 1 2/3 cups sugar
1 Tbsp baking powder
1 tsp salt
2 tsp gelatine powder
140millilitres (4.73 fluid ounces) or 3/4 cup vegetable oil such as canola oil
280millilitres (9.47 fluid ounces) or 1 cup plus 2 Tbsp water
8 egg yolks
8 egg whites
Preheat the oven to 320F (160 degrees Celsius)
Place your flour, sugar, baking powder, salt and gelatin into a bowl and whisk.
Make a well in the centre of the flour mixture then pour in the oil, egg yolks and water, do not stir.
In a seperate bowl whisk the egg whites and cream of tartar on high speed until you get soft peaks.
Mix together the flour mixture for 30 seconds only or until just combined. Don't over-mix this.
Using a spatula to fold in your egg whites in three batches.
Line but do not grease two 20cm (7.87 inches) cake tins and spread the mixture evenly between the two.
Bake in a slow oven, 320F (160 degrees Celsius) for 1 hour and 10 minutes
Ganache Frosting
350millilitres (11.83 fluid ounces) or 1½ cups cream
1.2kg (2.65 pounds) white chocolate
Break the chocolate into pieces and place into a bowl. Heat the cream to just boiling and pour over the chocolate. Allow to sit for a minute and then stir until smooth. Leave at room temperature overnight and then whip using beaters until pale and spreadable consistency.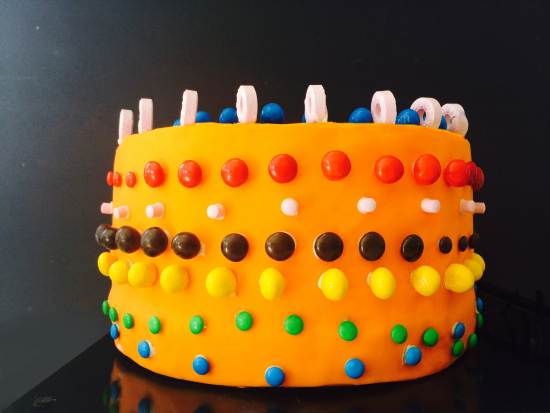 by Ann Reardon How To Cook That
2015
My Cookbook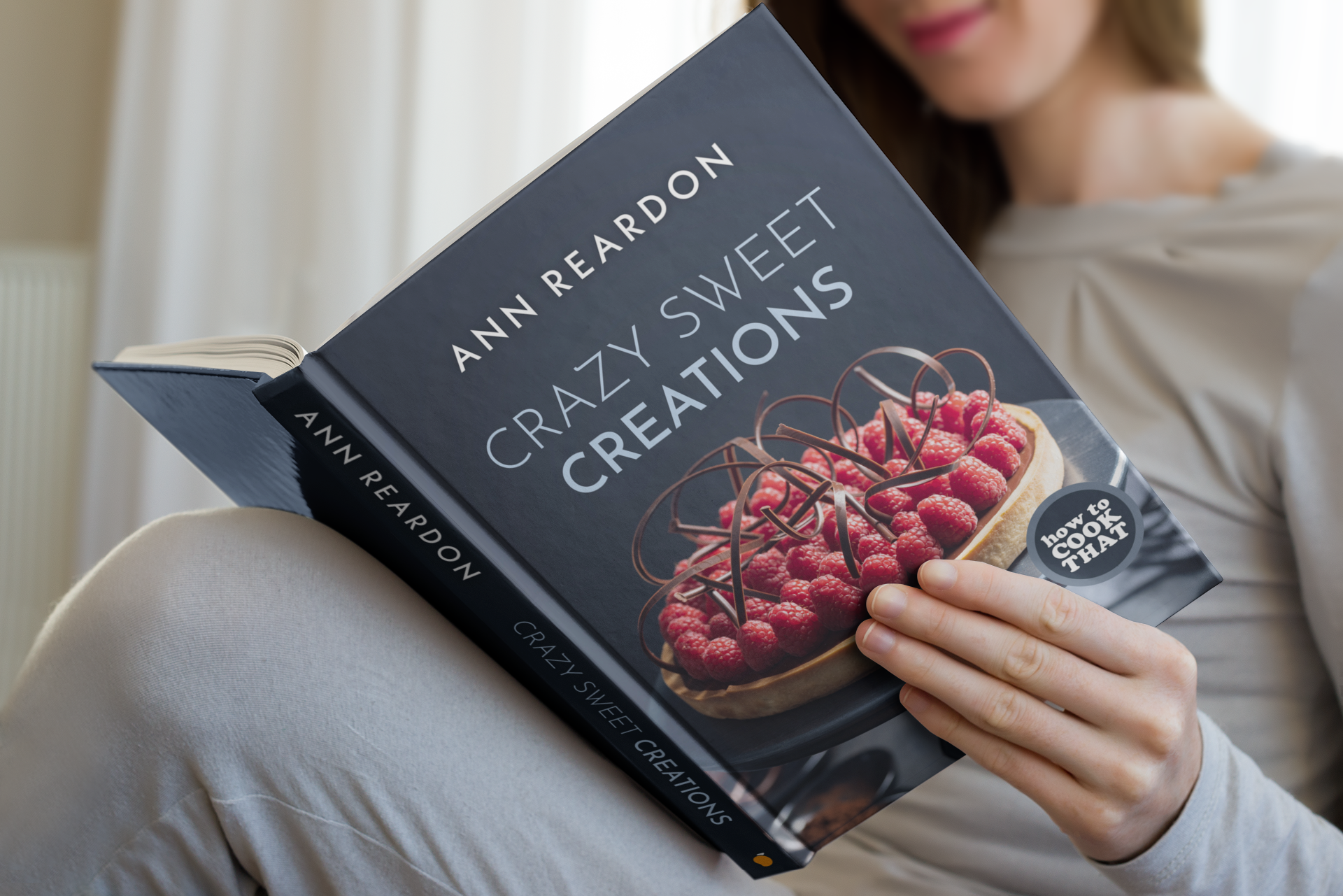 Stores that sell my book listed by country: http://bit.ly/ARcookbook All recipe quantities in the book are in grams, ounces and cups.