Spaghetti Birthday Cake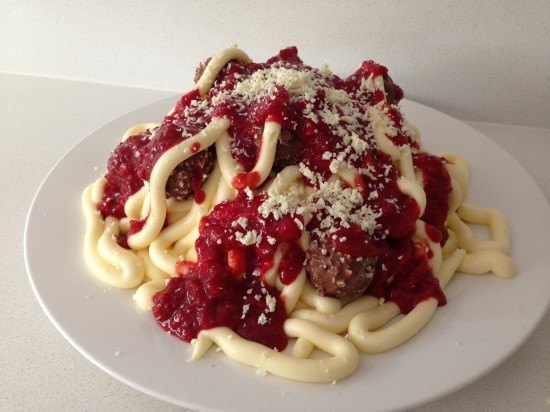 I get lots of requests for easy birthday cakes, this one is so easy that my kids made it for their dad's birthday. His favourite meal is spaghetti and his cake of choice is carrot cake.
Spaghetti Birthday Cake Recipe
Carrot cake:
This makes two small cakes, 1 whole one for the cake and 1/4 of the other one for the sauce and so you will end up with some spare. So instead, you could use a bigger bowl to make the one for cake bigger, using most of the mixture and bake a little one separately for use in the sauce.
2 cups or 210g (7.41 ounces) (approx 3) grated carrot
2 or 100g (3.53 ounces) eggs
1 cup or 216g (7.62 ounces) castor (super fine) sugar
1/4 cup or 63 millilitres (2.13 fluid ounces) oil
1 tsp vanilla
1 1/4 cups or 200g (7.05 ounces) flour (all purpose)
2 tsp cinnamon
2 tsp mixed spice
1 tsp baking powder
2/3 cup or 167g (5.89 ounces) walnuts
1 Tablespoon chopped glace ginger (optional)
Mix together the oil, eggs and sugar in a bowl. Mix in the remaining ingredients and mix until just combined. Divide between two greased bowls or one larger and one smaller bowl. Microwave on high for 5 minutes. Allow to cool
Cream Cheese Frosting:
1 quantity of the cream cheese frosting Recipe. This will make more than you need but you can use the leftovers on the spare cake.
Spaghetti Raspberry Sauce:
1 cup or 140g (4.94 ounces) frozen raspberries
Juice of 1/2 a lemon
40g (1.41 ounces) white chocolate
yellow food colouring (optional)
1/4 of one of the carrot cakes (or the small one)
'Meat balls':
5 Ferrero Rochers
'Parmesan Cheese':
30g (1.06 ounces) white chocolate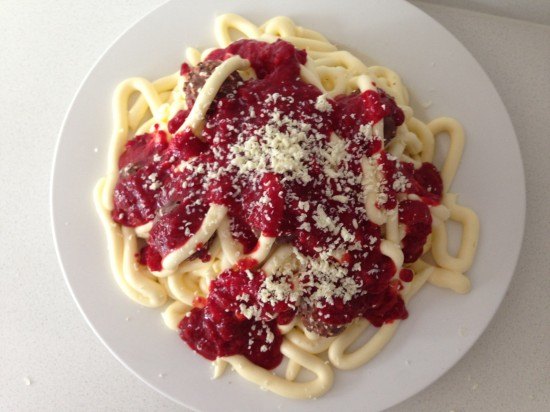 2014
by Ann Reardon How To Cook That
My Cookbook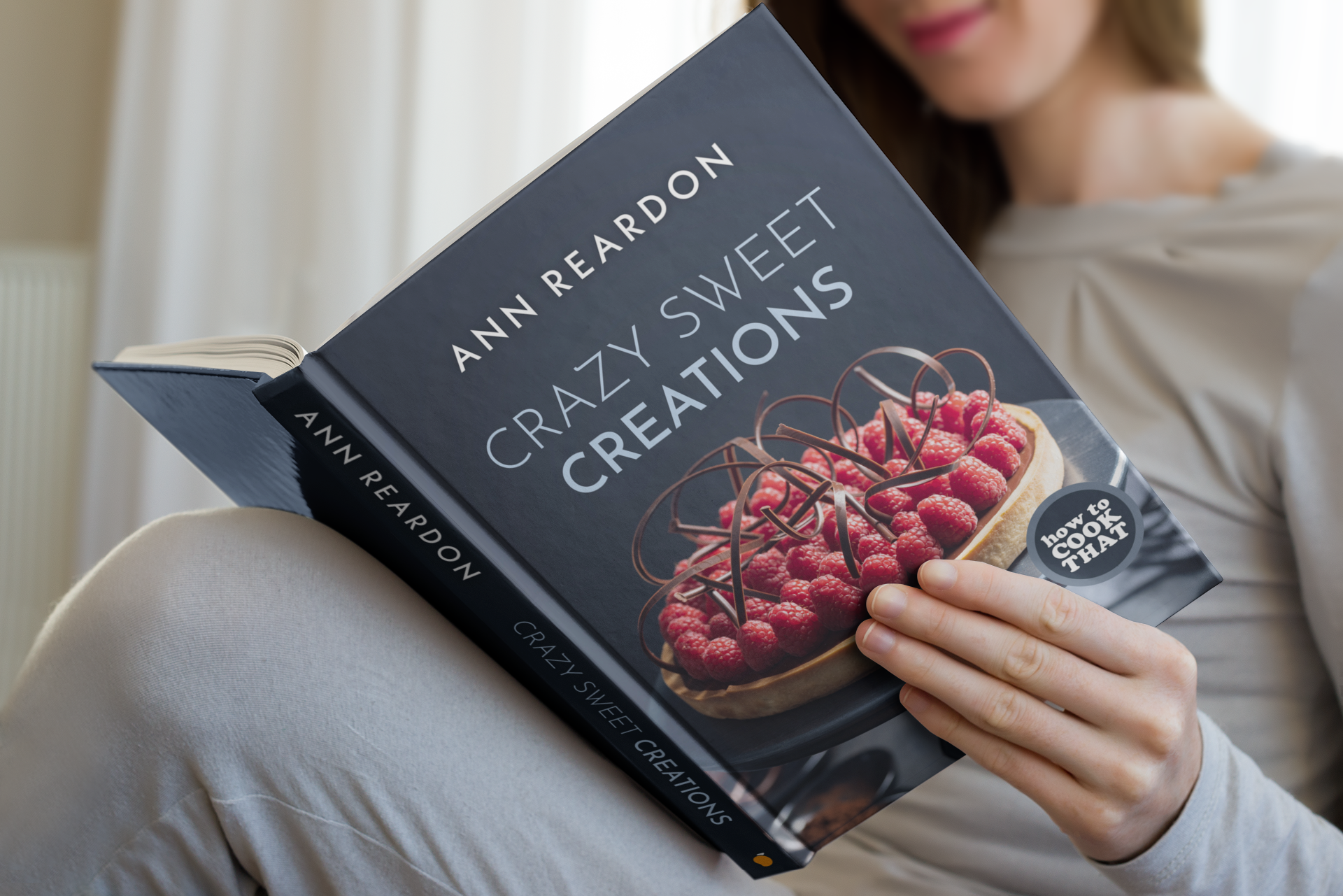 Stores that sell my book listed by country: http://bit.ly/ARcookbook All recipe quantities in the book are in grams, ounces and cups.