Star Wars Cake Millennium Falcon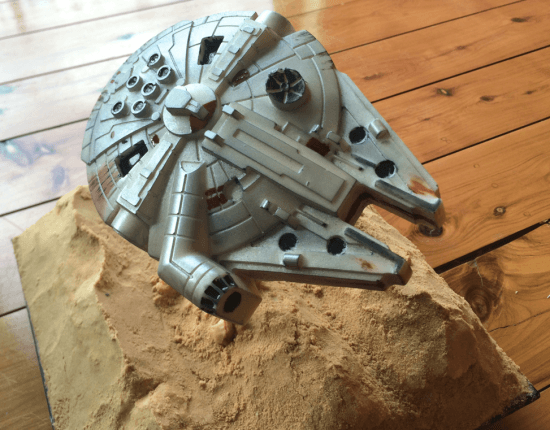 It's nearly star wars day. May the 4th be with you.
My husband requested a Star Wars cake for his birthday this year, a millennium falcon to be precise. As the millennium falcon is largely monochromatic, but highly detailed, I thought it would be the ideal candidate for a silicone mold.
The desert cake part is easy enough for all ages to get involved. As long as you don't mind getting the vacuum out after they are done helping.
To make the Star Wars cake you will need
Moist Carrot Cake Recipe
(this makes one tray of cake feel free to double it if you have more guests)
60g (2.12 ounces) or 3/4 cup desiccated coconut
120g (4.23 ounces) or just over 1 cup of walnuts, roughly chopped
1 ½ tsp baking powder
1/2 tsp cinnamon
140g (4.94 ounces) or 1 cup minus 2 tablespoons flour
140g (4.94 ounces) or approx 4 medium carrots carrots, coarsely grated
140g (4.94 ounces) crushed pineapple, drained
2 eggs
140g (4.94 ounces) or 2/3 cup sugar
100millilitres (3.38 fluid ounces) or 1/3 cup plus 1 Tbsp vegetable oil
Preheat the oven to 180C (356 degrees Fahrenheit)
Pour the oil, sugar and eggs into a bowl and mix together using a whisk.  Add the pineapple and carrots and mix.
Add the sifted flour, baking powder and cinnamon.  Fold until just combined.
Add the walnuts and the coconut and mix well.
Bake in a tray, mine was 38cm (14.96 inches) x 25cm (9.84 inches), until golden brown.
One quantity of cream cheese frosting.

Other Supplies
12″ square cake board.
three cake pop sticks
millenium falcon silicone mold
375g (13.23 ounces) White chocolate (if you are not using compound chocolate make sure you temper it)
turkish delight, dried fruit, nuts (optional)
silver luster dust
black gel food colouring
rust orange gel food colouring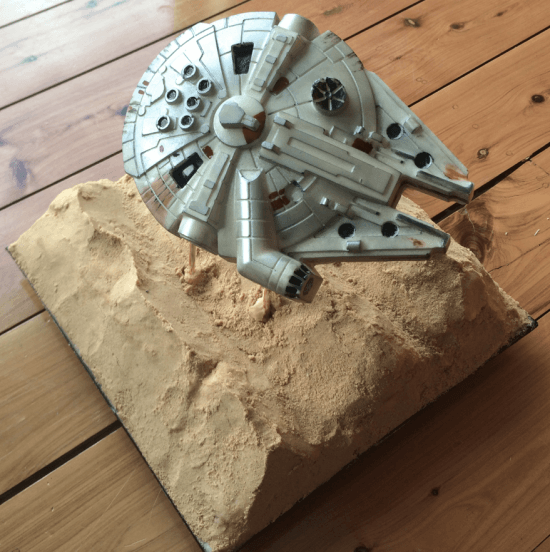 Cool the cake, remove from tray and cut one piece to the size of your board.
Spread a small amount of cream cheese frosting onto the board and add the first layer of cake. Cover in a thin layer of frosting. Cut strips from the remaining cake and build up sand dunes.
Cover the whole thing in frosting.
Blitz the biscuits in a blender, or smash in a bag.  Add the 'sand' to the cake.
Use the silicone mold to make the millennium falcon as shown in the video above.  Then paint on details and add to the cake.
by Ann Reardon How To Cook That
2015
My Cookbook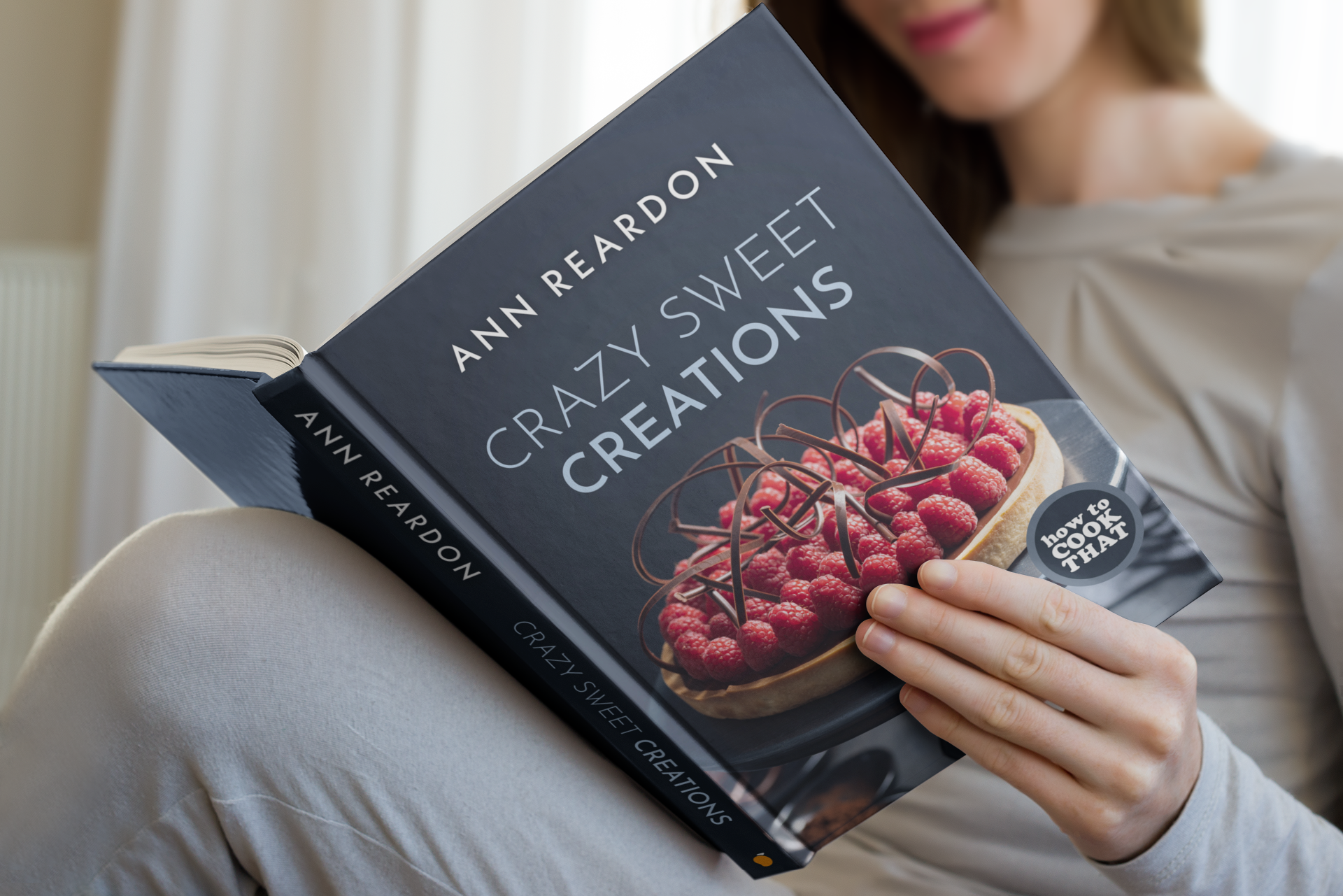 Stores that sell my book listed by country: http://bit.ly/ARcookbook All recipe quantities in the book are in grams, ounces and cups.