Teddy Bear Cake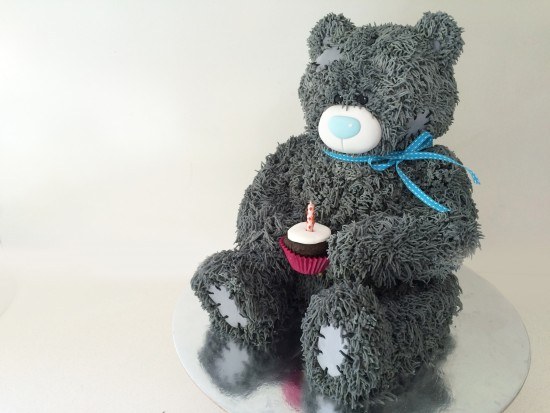 Only one of my boys ever got attached to a particular teddy… Godfrey was teddy's name. He has to come with us on every trip and once he nearly got lost at a US airport. The other two kids just love all teddies equally and will easily swap which one, if any, is on their bed. This teddy bear cake would be suitable for a baby shower, first birthday or well beyond if you have a special teddy.
With thanks to 'World Kitchen ' for sponsoring this video and providing the give-away.
COMPETITION is now CLOSED
Terms and conditions
We'd like to thank everyone who participated in our competition! Join us in congratulating our 5 lucky winners:
Cindy Luu
Hindh Ali
Malaika Haider
Lauren Baker
Robyn Dobson
To make this teddy bear cake you will need
Teddy Bear Template
Chocolate Cake Recipe
This makes a lighter chocolate cake than I usually use for carving, for my favourite dense one use two of this recipe
170g (6 ounces) dark chocolate
3 cups or 750millilitres (25.36 fluid ounces) hot brewed coffee
6 cups or 1308g (46.14 ounces) sugar
5 cups or 800g (28.22 ounces) plain all-purpose flour
3 cups or 360g (12.7 ounces) cocoa powder
6 tsp baking powder
2 1/2 tsp salt
6 large eggs
1 1/2 cups or 276g (9.74 ounces) vegetable oil
3 cups or 750millilitres (25.36 fluid ounces) of milk (4% fat)
2 tsp vanilla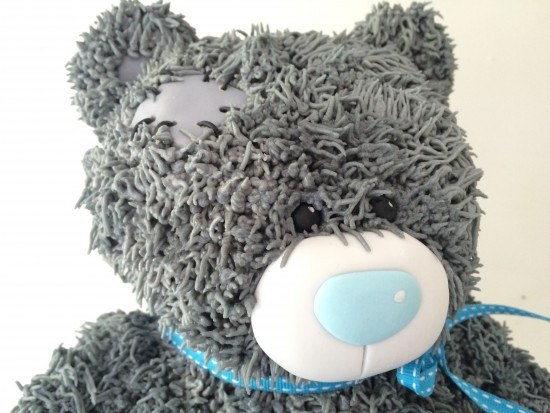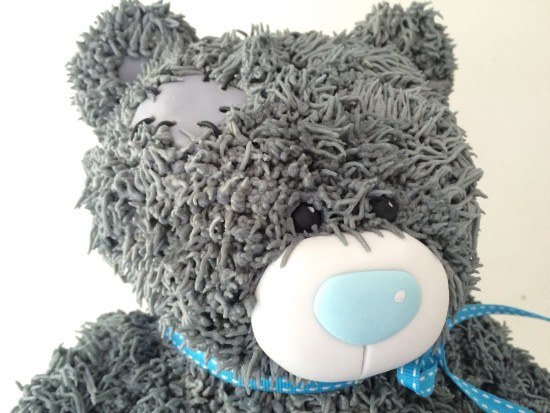 Combine the chocolate and hot coffee. Once the chocolate is melted mix until smooth. Add in the oil and milk. Beat the eggs until foamy and add into the chocolate mixture. Sift together all of the dry ingredients and then mix into the wet mix.
Bake at 180C (356 degrees Fahrenheit) in:
* 2 x round 20cm (7.87 inches) cake tins
* 2 x 500ml pyrex bowls (add 2 cups into each)
* 2 x 1L (0.26 gallons) pyrex bowls (add 3 cups to each one)
30g (1.06 ounces) light blue fondant
50g (1.76 ounces) white fondant
20g (0.71 ounces) black fondant
50g (1.76 ounces) pale grey fondant
4 x american buttercream recipe mixed with
ganache made from 200g (7.05 ounces) white chocolate and 60millilitres (2.03 fluid ounces) cream (35% fat)
Supports and a small round cake board for inside the cake.
grass piping tip and piping bag
This cake will provide 30 generous serves.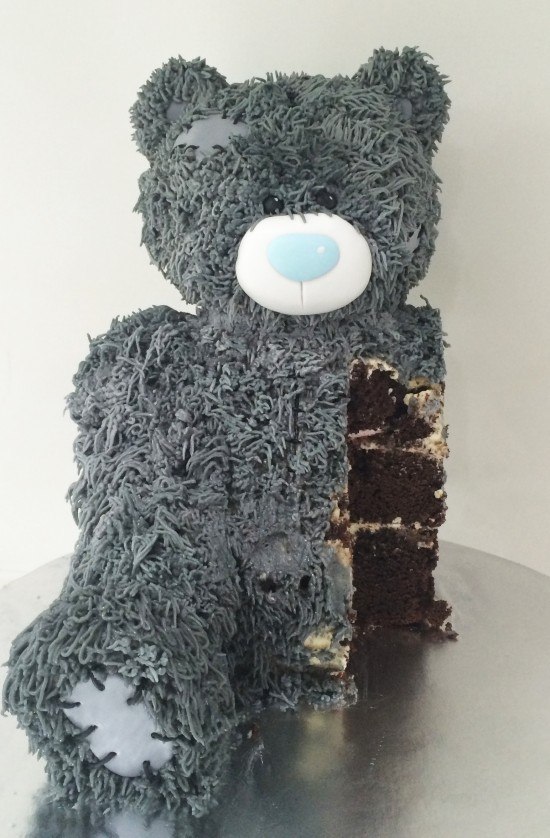 by Ann Reardon How To Cook That
My Cookbook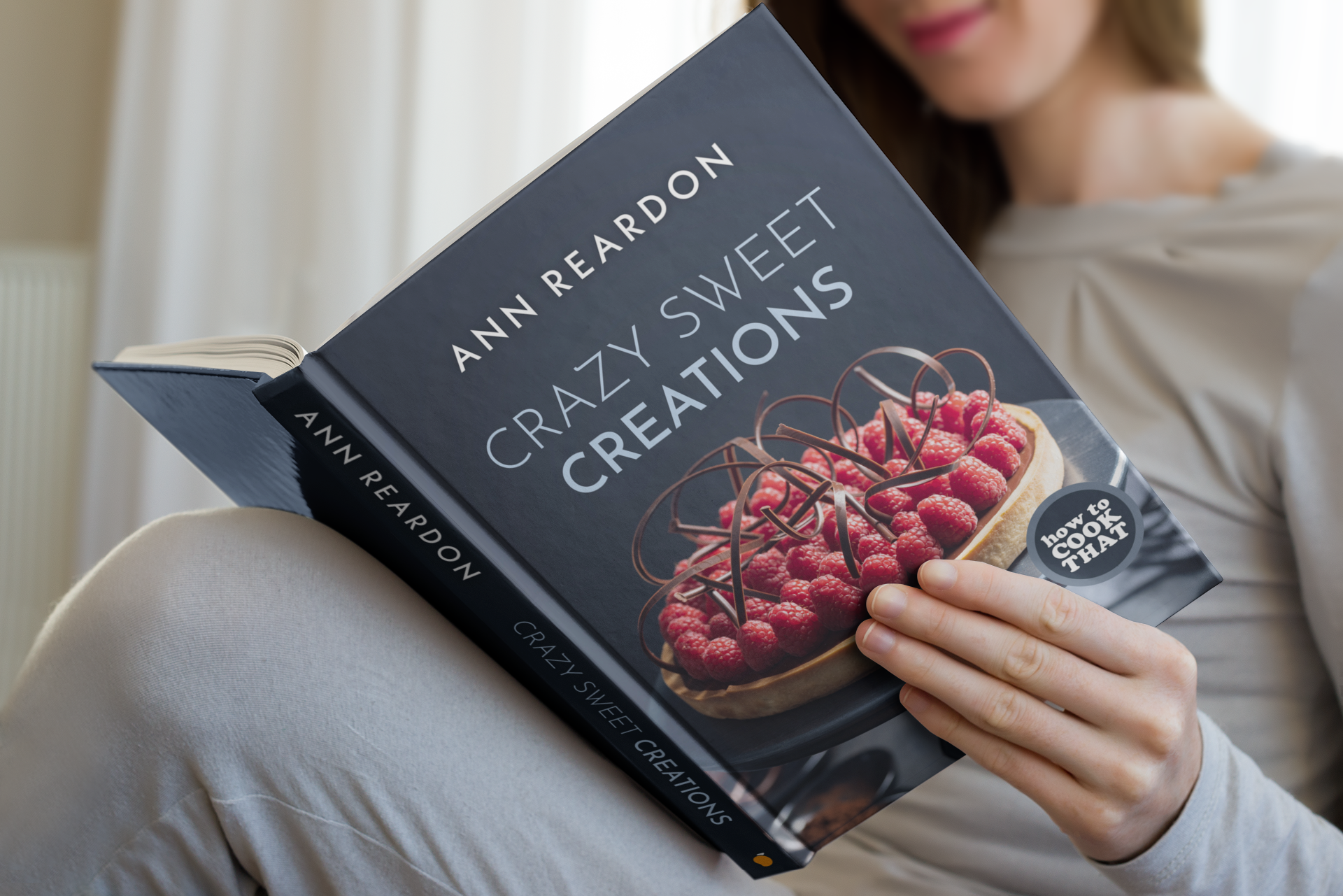 Stores that sell my book listed by country: http://bit.ly/ARcookbook All recipe quantities in the book are in grams, ounces and cups.