Topsy Turvy Cake Tutorial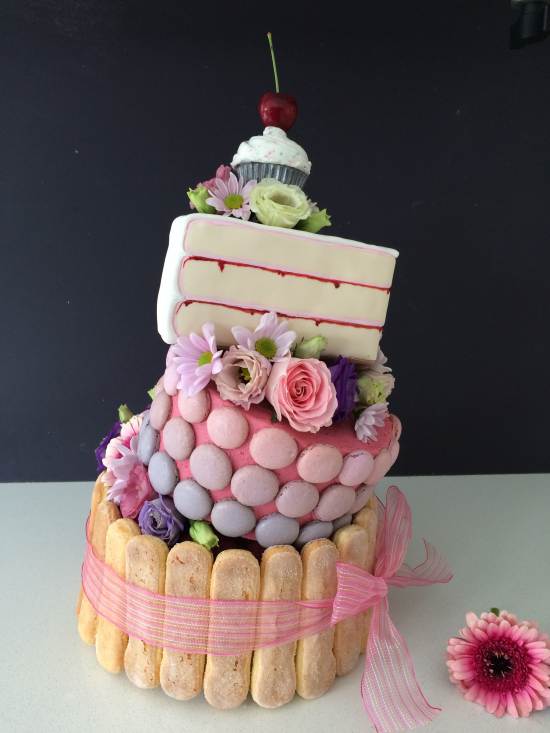 A pretty topsy turvy cake with different flavours on each layer so everyone is happy.  Beautiful fresh flowers are a fast way to finish off the cake and I'll show you the trick to keeping them looking good.

Thanks to everyone who came and said "Hi" at vidcon. It was lovely to meet you all!
To make this topsy turvy cake you will need:
1 quantitiy of my perfect sponge cake recipe (click to open sponge cake recipe and video here)  baked in a 15.5cm (6.1 inches) and a 20cm (7.87 inches) tin.
Tiramisu layer
20cm (7.87 inches) sponge cake (see above)
Coffee Syrup
2 tsp instant coffee
1/3 cup or 73g (2.57 ounces) sugar
1/3 cup or 83g (2.93 ounces) water
Mascapone Frosting
500g (17.64 ounces) or 2 cups mascapone cheese
1/2 cup or 125millilitres (4.23 fluid ounces) cream
1/4 cup or 55g (1.94 ounces) sugar
1 packet Savoiardi sponge finger biscuits
1 ribbon to tie around the cake.
Macaron Layer
15.5″ sponge cake (see above)
White chocolate ganache
260g (9.17 ounces) white chocoalte
25g (0.88 ounces) or 2 Tbsp butter
86g (3.03 ounces) or 1/4 cup plus 2 Tbsp cream
5 drops vanilla custard flavouring
15 drops wilton's salted caramel flavouring
One quantity of the basic buttercream recipe
red, pink and blue food colouring
One quantity of macarons shells recipe coloured in three shades. Note: using powdered colour is best for macarons, if using liquid colour use only a small amount or they will crack.
For the cupcake on top
Candy melts – color burst brights and dark cocoa
1 real cherry, choose one that is bright and shiny
mini candies to go inside
3d cupcake mold
edible silver pearl dust and a clean dry paint brush
For the flowers
fresh flowers of your choice, try and choose ones that tie in with the colour of the cake frosting and ribbon.
flower cake spikes
by Ann Reardon How To Cook That
2015
My Cookbook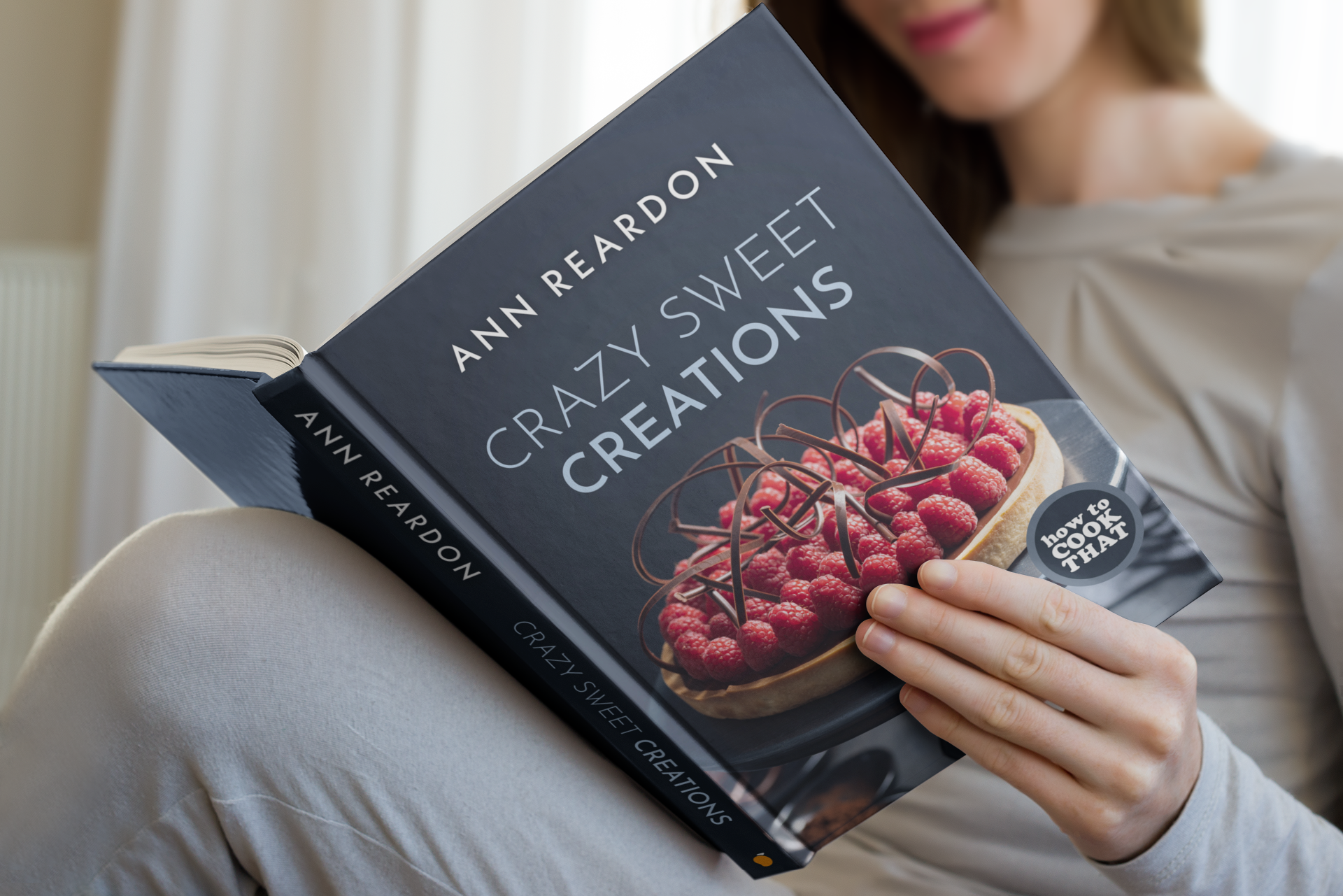 Stores that sell my book listed by country: http://bit.ly/ARcookbook All recipe quantities in the book are in grams, ounces and cups.