Triple Chocolate Spiral Dessert
The triple chocolate spiral dessert may look complicated but is actually quite easy to pull off. Make this if you have a chocolate lover coming over for dinner and you'll have a friend for life.
Last week I was at YouTube creator summit which is an invite only conference for YouTubers to hear about the latest updates coming to the platform, connect with other creators and be inspired. That was followed by vidcon, a digital video conference, on the weekend. I have been to vidcon in the USA a few years ago when brand flew me over to do a meet and greet at their stand. I must say vidcon Melbourne was much more fun. I'd put that down to having my husband and kids with me at this one and knowing so many of the other YouTubers. US trips sound glamorous but can be quite lonely at times. I've put a quick summary video below for you to see what vidcon was like, there was no filming allowed in the content sessions of creator summit.
To make this triple chocolate dessert recipe you will need: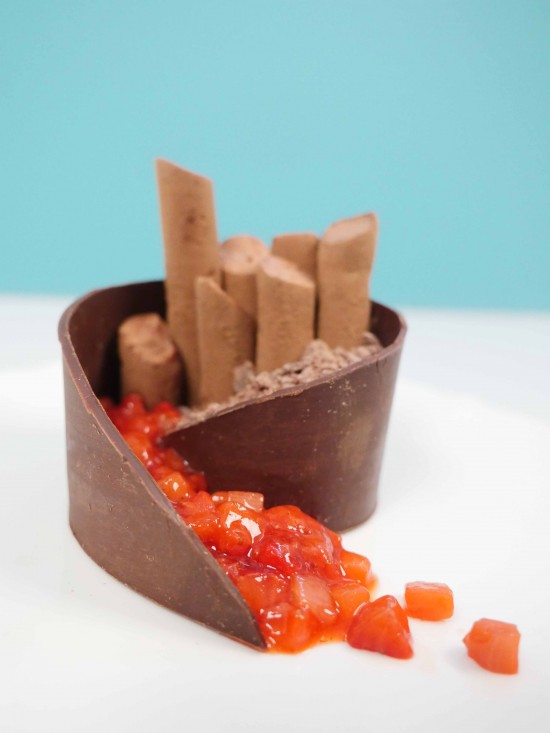 Swirl
Milk chocolate
Piece of cold marble or corain (place in freezer for at least 2 hours)
To make the swirl take a cold piece of benchtop that has been in the freezer and quickly spread out tempered dark chocolate over the top working quickly to spread it out thinly.
Using a ruler cut a straight line across for the base then using your knife cut up and around to make a curved shape. Cut as many of those as you need , then take each one and bend it around to make a swirl if it sets too quickly for you to bend just place it onto the normal countertop for a moment to soften it and then bend it. Once they are shaped place them in the fridge for about an hour to set up properly.
Strawberries
Marsala (optional, swap for water if not using)
200g (7.05 ounces) strawberries, finely diced
2 Tablespoons sugar
Dice your strawberries into small cubes. Simmer them with the icing sugar and marsala for about a minute or until they are soft.
Chocolate powder
100g (3.53 ounces) milk chocolate
100g (3.53 ounces) maltodextrin powder
For the powdered chocolate you need maltodextrin and melted chocolate. Add some of the maltodextrin into the chocolate and stir it through, continue adding more and stirring it, it will get really thick, keep adding the rest of it and as you stir it in it will turn into powdered chocolate.
Chocolate Mousse Sticks
100mL (3.38 fluid ounces) Cream
200g (7.05 ounces) milk Chocolate, melted
50g (1.76 ounces) Butter or margarine
3 Sheets of Gelatin
water to bloom the gelatin
Piping bag fitted with large round nozzle and cocoa powder for dusting
Place the gelatin in the water and leave to soak.
Add the butter to the cream and heat it until it is melted. Squeeze the water out of the gelatin and add it into the hot cream mixture.
Pour in the melted chocolate and whisk the two together keeping on going until you get a smooth even mixture. Leave in the fridge over night.
Take the cooled chocolate mixture and whip using electric beaters until it becomes pale and thick.
Place it into a piping bag and fitted with a round nozzle and pipe it onto a tray of unsweetened cocoa powder. Spoon the cocoa powder onto each one and give them a gentle roll to make sure it is coated all over.
Using a hot knife slice diagonally through to make different length sticks.
Assembly
To assemble the dessert place a chocolate swirl onto the plate and add chocolate mousse sticks into place add enough to fill about 1/3 of the circle. Spoon your chocolate powder in to fill up the rest.
Then spoon in some strawberry sauce like it is pouring out of the spiral
You can make the same dessert look completely different by changing the shape of the chocolate.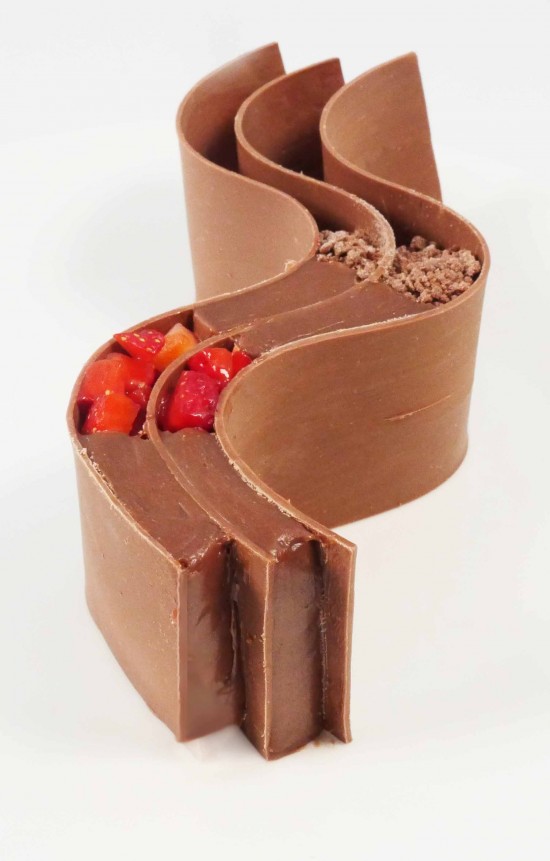 Copyright © 2017 Reardon Media Pty Ltd. All rights reserved. How To Cook That
My Cookbook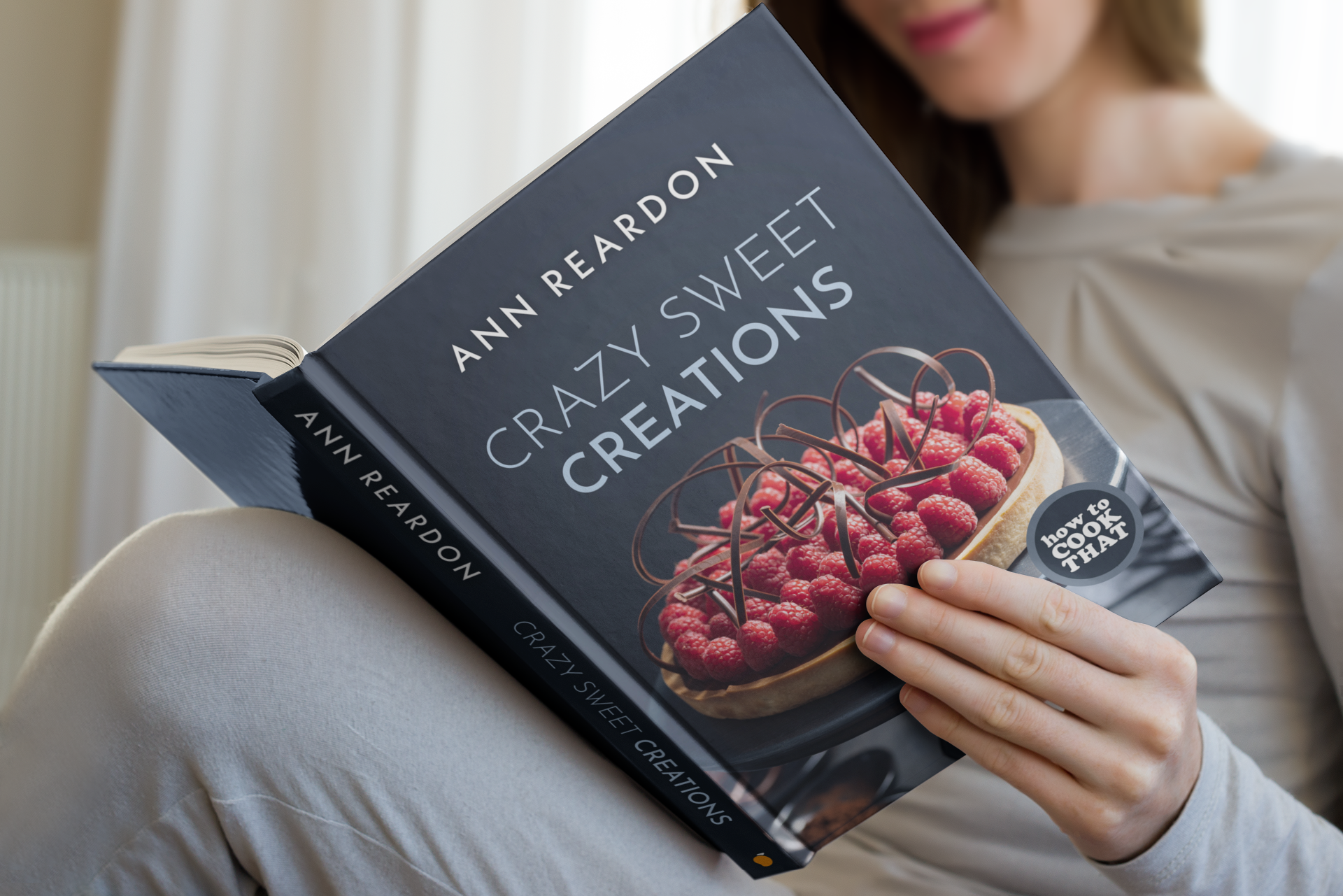 Stores that sell my book listed by country: http://bit.ly/ARcookbook All recipe quantities in the book are in grams, ounces and cups.