Chocolate Swirls and Splashes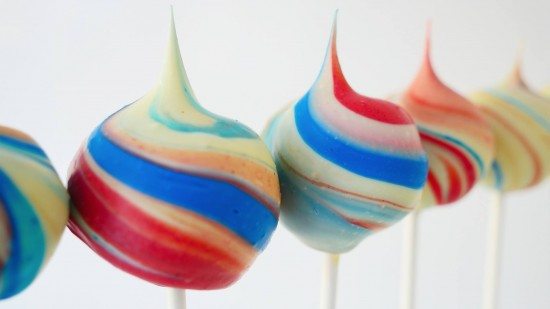 It's time to have some fun with chocolate swirls and splashes. Capturing the fluid motion of liquids in solid form always looks fascinating. It's like freezing a moment in time.
Cake Pop Swirls
You can make cake pops from scratch using this recipe or this one
or use cake scraps as below
2 cups cake crumbs
150g (5.29 ounces) milk chocolate
50 mL (1.69 fluid ounces) Cream
cake pop sticks
white chocolate
For coating
400g (14.11 ounces) white chocolate
oil based food coloring
Pour your cream over the chocolate and microwave for 30 seconds stir, 30 seconds stir, 20 sec stir then repeat 10 sec stir until it melted. Mix in the cake crumbs.
Take a tablespoon of mixture and roll it into balls and place on a baking tray.
Dip a cake pop stick into some melted compound chocolate then push it into each ball.
Temper some white chocolate (how to temper).
Place some of your chocolate into two small bowls and add oil based food colouring you can get this as a liquid or a powder. Do not use water based gel colours or liquid colours because it will seize your chocolate.
Drizzle the top of the bowl of white chocolate with the coloured chocolate
Take a cake pop dip it in swirl and pull out. Then hang it upside down to set.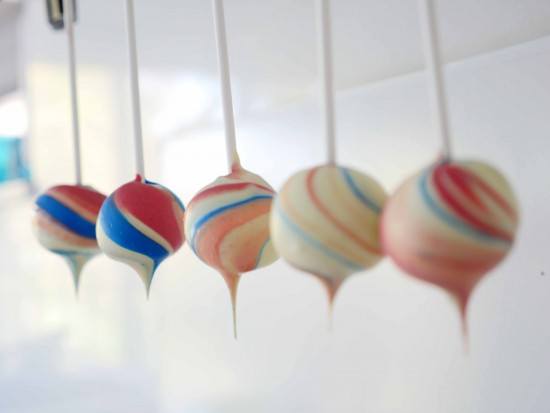 Splash Truffles
Chocolate
chocolate truffle mold
Oil based food coloring
Line the truffle molds with chocolate as shown in the video.
Filling ganche
150g (5.29 ounces) milk chocolate
50mL (1.69 fluid ounces) cream
heat together int he microwave until melted. Cool to room temp then pour into on half of the chocolate truffles.
Filling – raspberry gel
juice of half a lemon
2 cups frozen raspberries
sugar to taste.
2 sheets of gelatin
Add the gelatin to the water and leave to bloom.
Place the remaining ingredients into a pan and heat until the raspberries break down. Pour through a seive to get rid of the seeds. Squeeze the water out of the gelatin and stir through until melted.
Cool to room temp then pour into one half of the chocolate truffles and leave to set.
Once they are set join the two halves together.
Chocolate splash
300g (10.58 ounces) chocolate
oil based food coloring
50g (1.76 ounces) compound chocolate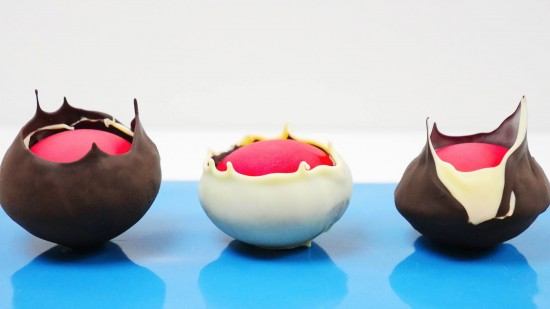 Warm some compound chocolate, dip in a cake pop stick and rest it on the top of your truffle int the centre. Once set, carefully lift them up and poke into some oasis foam that is wrapped in foil.
Pipe over some tempered chocolate in one colour. Then immediately follow with another colour and let it drip down.
Once the chocolate is set turn it the right way up and push the stick sideways until the stick comes off.
These truffles are inspired by an amazing French chocolatier Martin Diez. They look epic and inside they are super yummy.
Copyright © 2017 Reardon Media Pty Ltd. All rights reserved. How To Cook That
My Cookbook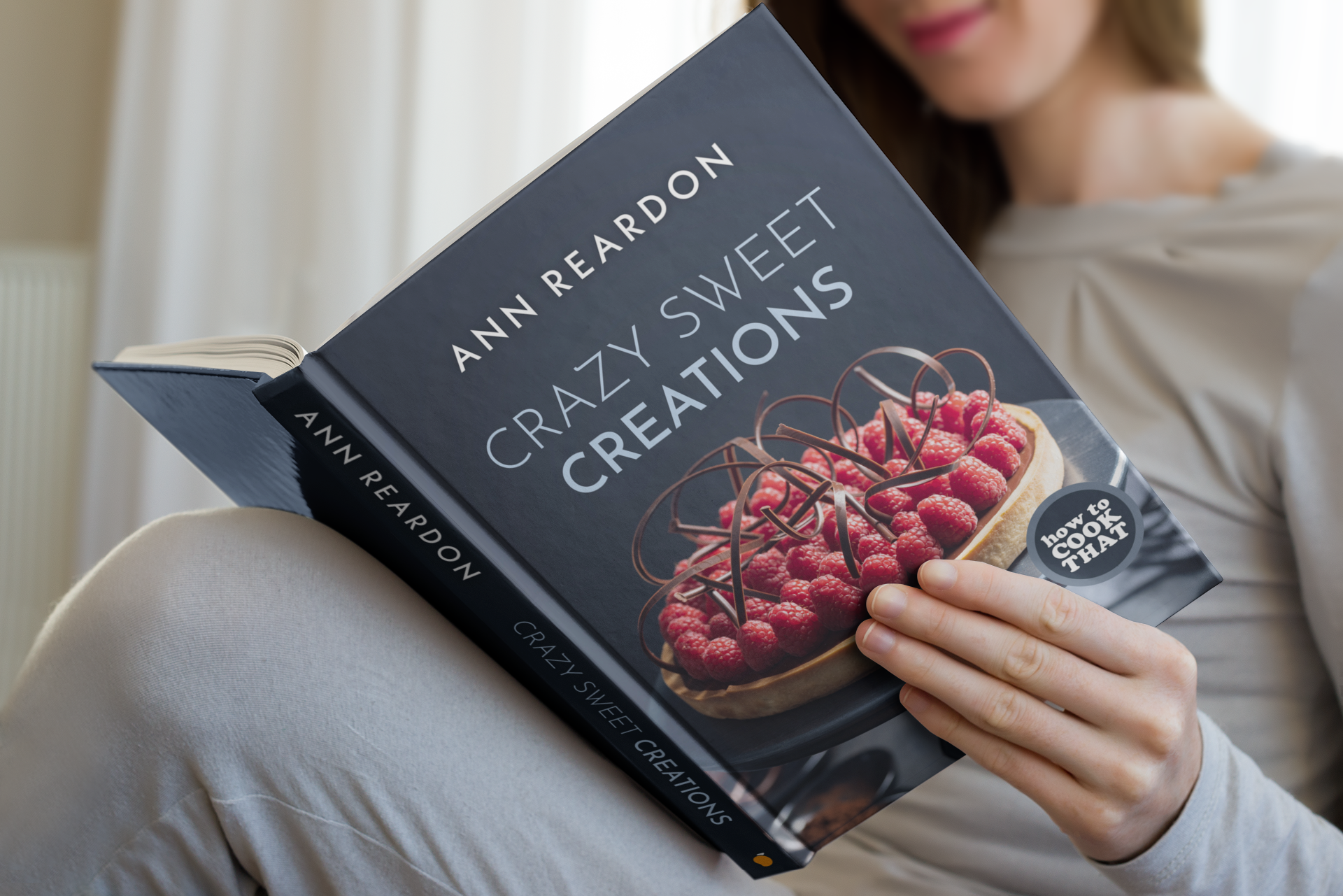 Stores that sell my book listed by country: http://bit.ly/ARcookbook All recipe quantities in the book are in grams, ounces and cups.