Giant Macaron Cake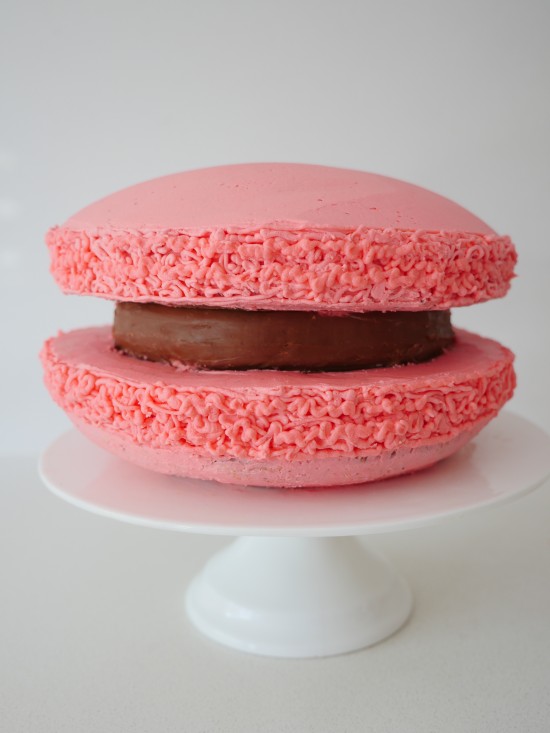 Using fondant allows you to get much more detailed and realistic looking cakes. But some people don't like the taste of fondant so in this cake you have layers of macaron, ganache, cake, salted caramel and no fondant.
To make this giant macaron cake you will need:
1 1/2 x my rich Chocolate Cake Recipe
Bake in two trays, I used two 38cm x 25.4cm trays.
Ganache
400g Milk chocolate
140mL or 1/2 cup plus 1 Tbsp cream (35% fat)
Pour the cream over the chocolate and microwave for 30 seconds stir, 30 seconds stir until it is smooth and glossy. Then leave to cool to room temperature.
Macaron recipe
440g or 3 1/2 cups icing sugar (powdered sugar)
240g or 2 1/3 cups almond meal
240g or approx 7 egg whites
160g or 3/4 cup caster (superfine) sugar
Add the castor sugar to the egg whites.
Sieve together the almond meal and icing sugar using a coarse sieve.
Whip the egg whites and sugar on high speed until they are stiff enough that you can turn the bowl upside down without it falling out. Then whip it again for another 2 minutes.
Add in the dry ingredients and fold together evenly.
Once everything is combined continue to fold until it is the texture shown in the video.
Place the mixture into a piping bag and pipe 4 big spirals onto non-stick baking paper. Get rid of any air-bubbles by dropping the tray on the counter several times.
Bake at 150C until it is cooked all the way through to the centre. Start checking it after 15mins.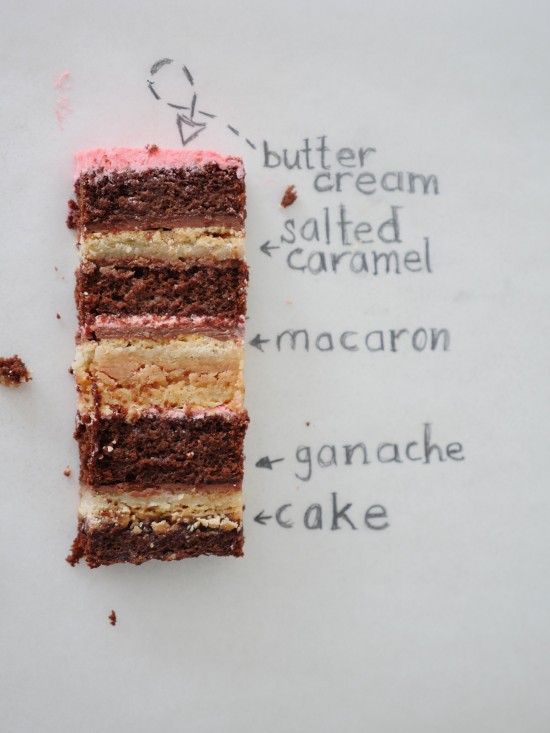 Salted Caramel Recipe
1/4 cup or 63mL water
3/4 cup or 162g superfine (castor) sugar
1/2 cup or 125mL cream (35% fat)
1/2 cup or 176g glucose or corn syrup
salt to taste (do not taste while hot)
Place the water, glucose and sugar into a saucepan and stir over high heat until the sugar is dissolved.
Wash down the sides of the pan a wet pastry brush. Once the bubbles start to slow and the mixture goes golden it's nearly ready, watch it closely so it doesn't burn. You are looking for a deep caramel colour.
Add in the cream a little at a time letting that steam escape, then stir to combine.
Use a candy thermometer and heat to 240F. Immediately remove from the heat and pour into a container.
Add is as much salt as you like and stir it through – but DON'T taste it because it is VERY hot.
1 x my Vanilla Buttercream Recipe
Make up one batch of vanilla buttercream and add some gel colour the shade you want your macaron to be.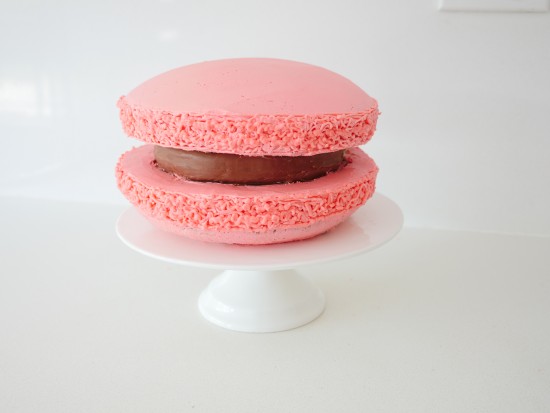 Copyright © 2016 Reardon Media Pty Ltd. All rights reserved. How To Cook That
My Cookbook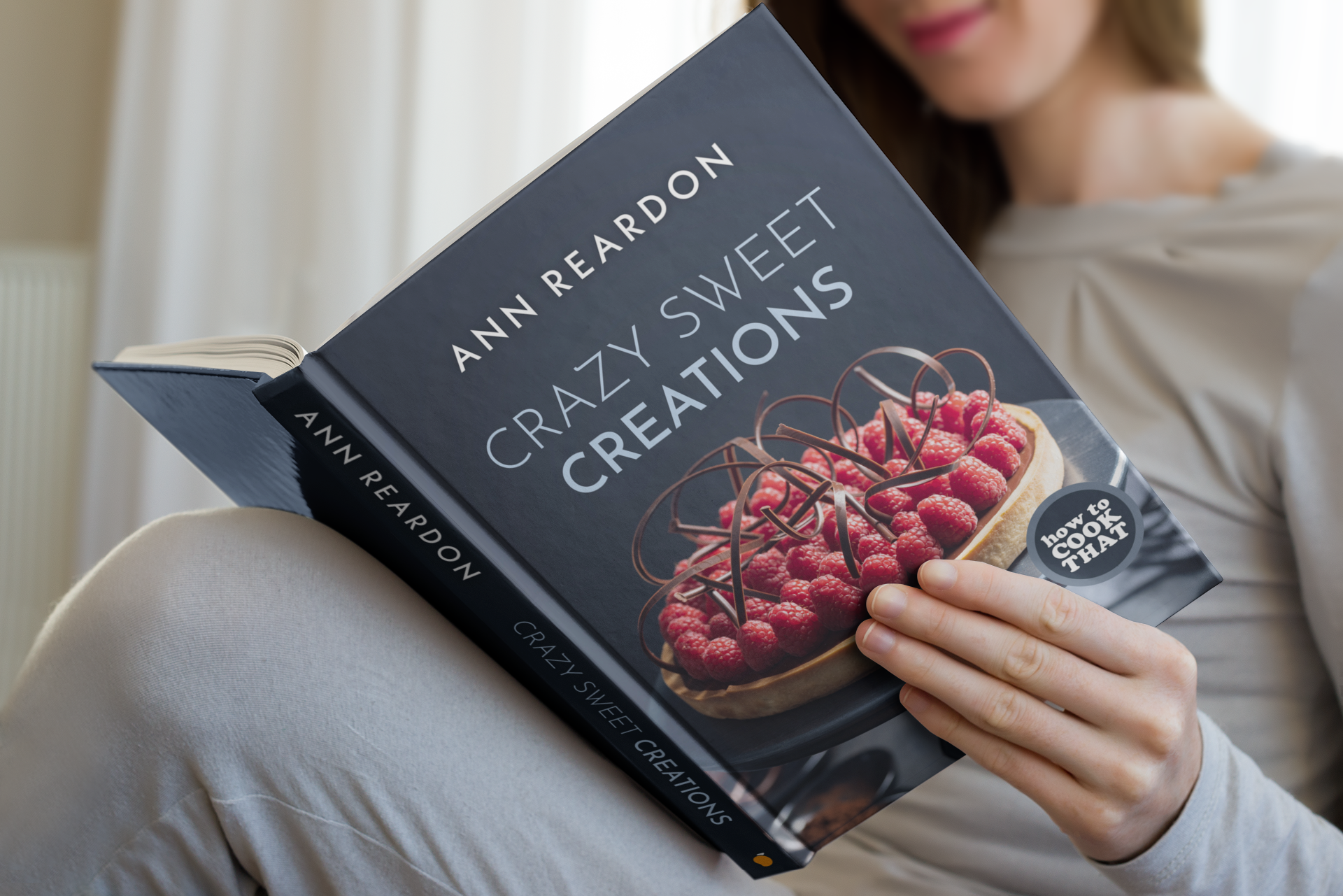 Stores that sell my book listed by country: http://bit.ly/ARcookbook All recipe quantities in the book are in grams, ounces and cups.