Liquid Nitrogen Ice Cream Recipe and Dippin Dots!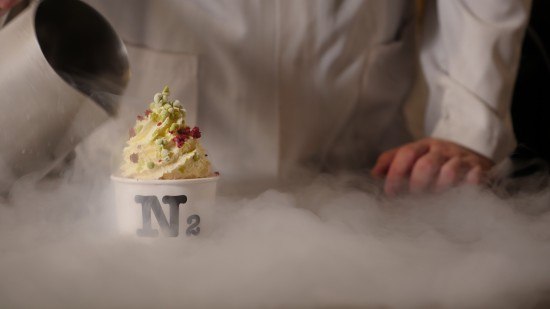 Today we are making icecream instantly using liquid nitrogen. As well as that we'll make dippin dots and smash stuff, it is lots of fun. This is the second video in my Sweetest Thing series which was supported by YouTube and Screen Australia. Basically that allowed me to have a film crew and producer with me on the shoot. It is amazing how handy it is to actually have someone behind the camera.
For the liquid nitrogen ice cream you will need:
1 liter (0.26 gallons) milk (4% fat)
200millilitres (6.76 fluid ounces) fresh cream (what cream should I use?)
1 tsp or 5g (0.18 ounces) vanilla extract
1/4 tsp xanthum or you could replace with 1.8g (0.06 ounces) or 1 1/2 tsp powdered gelatine powder
200g (7.05 ounces) or 3/4 cup plus 3 Tbsp white sugar
70g (2.47 ounces) or 1/4 cup plus 2 tsp skim milk powder
500g (17.64 ounces) or approx 3 1/3 cups strawberries, washed, hulled and diced finely
whipped cream and dried cherries for topping (optional)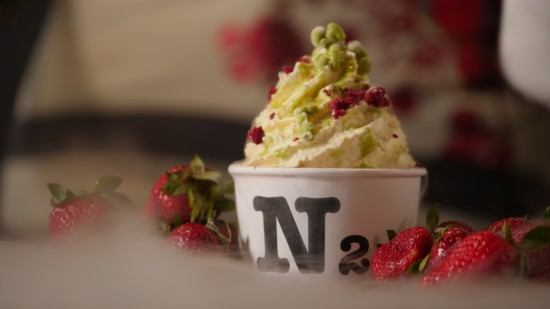 If using gelatin, mix powder with 2 tablespoons of cold water and let stand for 5 to 10 minutes (While preparing the rest of the mixture)
Mix together the milk, cream and vanilla in a saucepan and heat gently.
When the pot is hot to touch, whisk in the anthem (or gelatin) sugar and skim milk powder. Keep whisking until they are fully incorporated.
Continue heating until it begins to boil. Keep stirring the mixture gently so that it doesn't burn. Once it has boiled, whisk over an ice bath to cool quickly. Once it is room temperature refrigerate covered for at least 2 hours.
Then freeze the mixture using either in an ice cream machine or in a stand mixer with liquid nitrogen.
Once the mixture is thick fold through the finely diced strawberries.
If using liquid nitrogen, transfer the mixture to a stand mixer bowl. Turn on to a low speed and add nitrogen in small amounts at a time. Let the steam clear every so often to check if the mixture is beginning to freeze on the sides. If it's freezing on the sides, scrape it down with a firm spatula and keep mixing and adding nitrogen, scraping the sides when necessary. Eventually, the mixture will become quite firm. Add the strawberries at this time, and let it mix on high for about 5 seconds.
Pipe whipped cream liberally over your strawberry vanilla gelato, sprinkle with freeze dried cherries.
Copyright 2016 How To Cook That
My Cookbook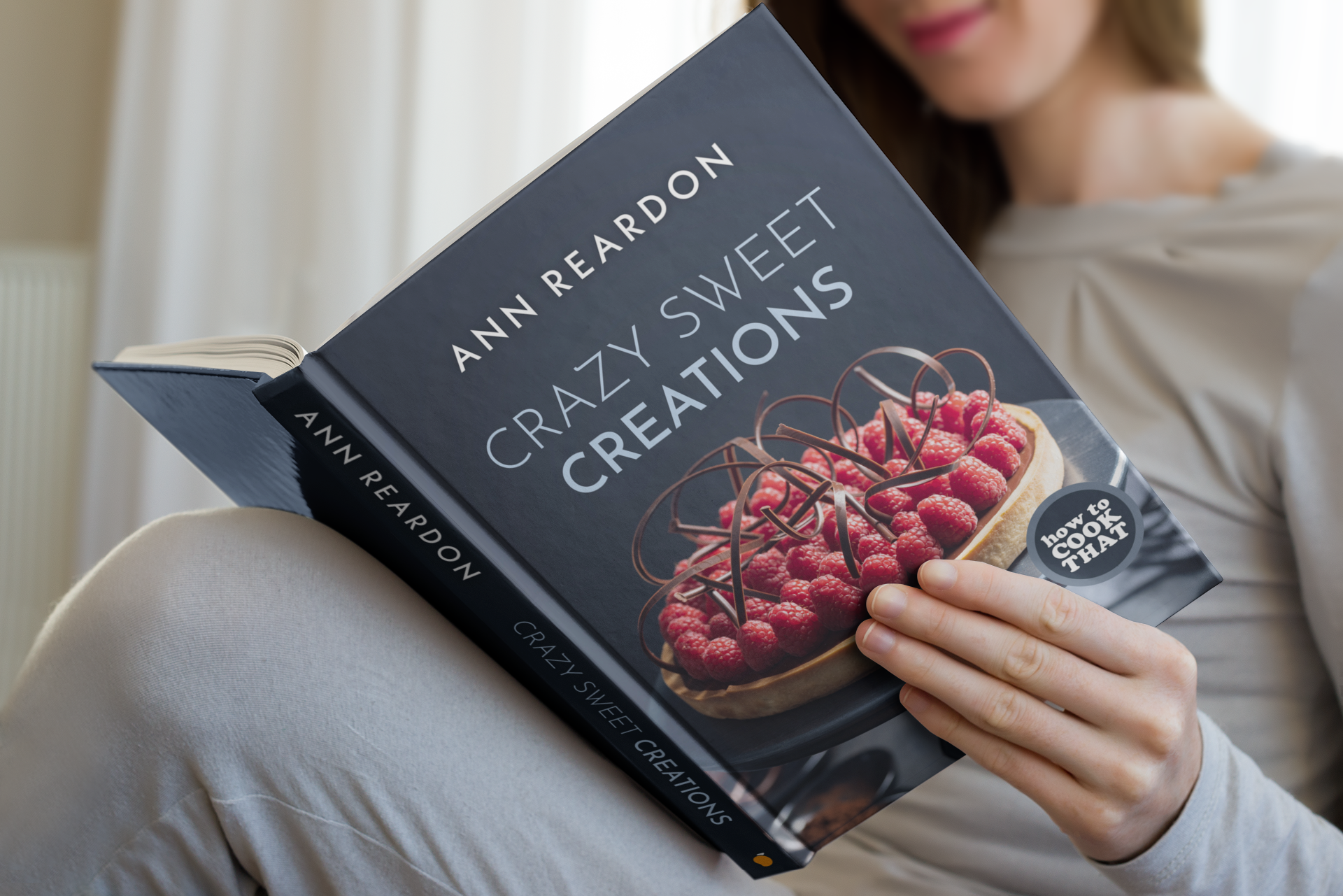 Stores that sell my book listed by country: http://bit.ly/ARcookbook All recipe quantities in the book are in grams, ounces and cups.