My Baby's First Birthday – The Party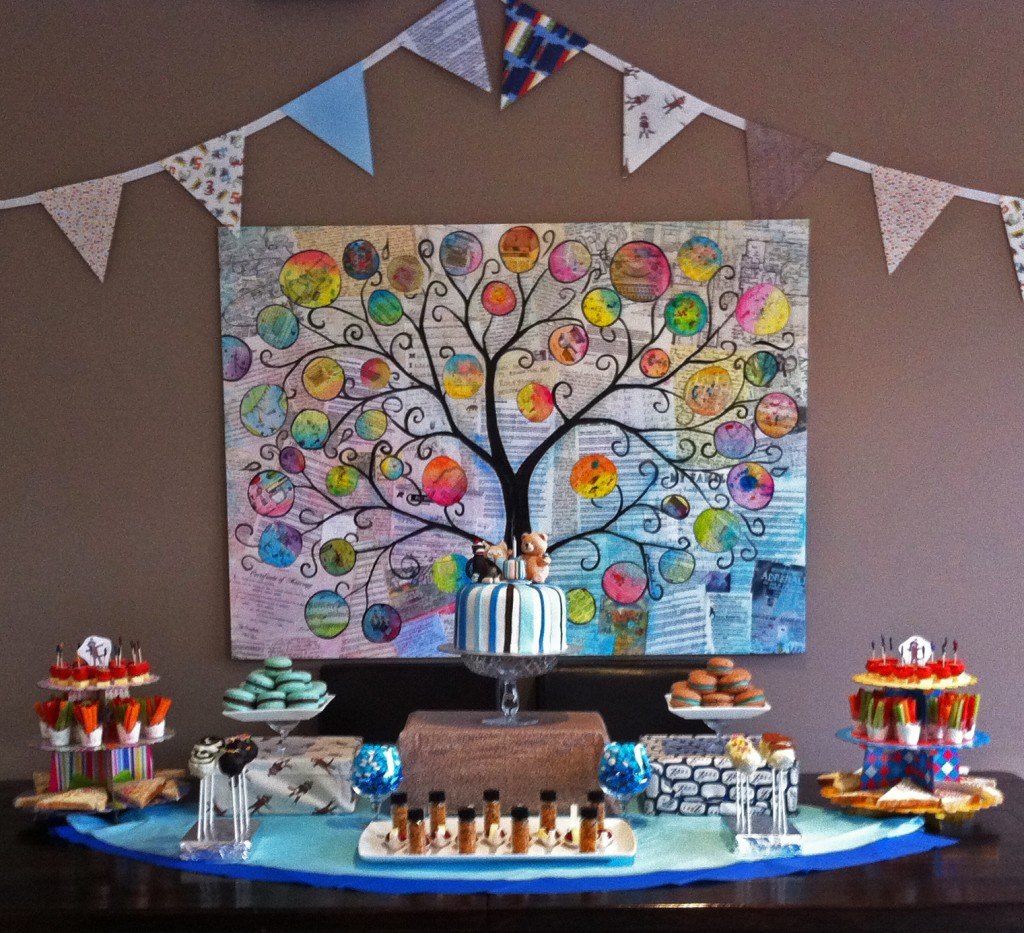 What theme do you have for a first birthday?
 I chose to use his favourite toys like sock monkey, owlie, little teddy and the fabric that my sons nursery is decorated with.
Before he was born I bought fabrics that I liked for his nanny to make him a cot quilt, as is tradition in our family.  I used the spare fabrics to make some boxes, owlie and nappy stacker for his room so that everything matched.
On the party table I wrapped some board game boxes in the same fabric.  I didn't have enough of the fabric to use it for bunting so I colour photocopied it, cut it out using a exacto knife and glued it onto some fabric tape.  You could use wrapping paper that matches your theme instead.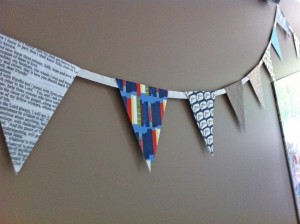 I covered lemonade bottles using the scraps of paper from making the bunting and cut circles with 1 printed from the computer.  In hindsight squares would have been much quicker to cut out, but my 9 year old helped me – What a champion!


For the party food I liked the look of dessert  and candy buffets but I did not want it to be all sweet so I mixed it up with some savoury finger foods.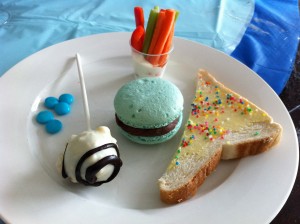 We had macarons with chocolate ganache filling.  I don't own any cake stands so I used white square plates, that I got for 50c each from the second hand store, on top of some dessert glasses – from the same store. Easy Macaron Recipe
On each side of the table we had cardboard cupcake stands (a few dollars each from woolworths) with fairy bread, veggie dip cups – using disposable shot glasses and toothpicks with cabanossi, mozzarella and a cherry tomato.
In the centre of the table were raspberry sphericals with white chocolate mousse and nut crunch.  They were a big hit with adults and the older kids alike with one guest commenting, "I have no idea how you did that but they were awesome" and another, "they are unbelievable!".
And of course we had cake pops.  These ones actually popped – I sprinkled them with popping sugar and then redipped them in chocolate.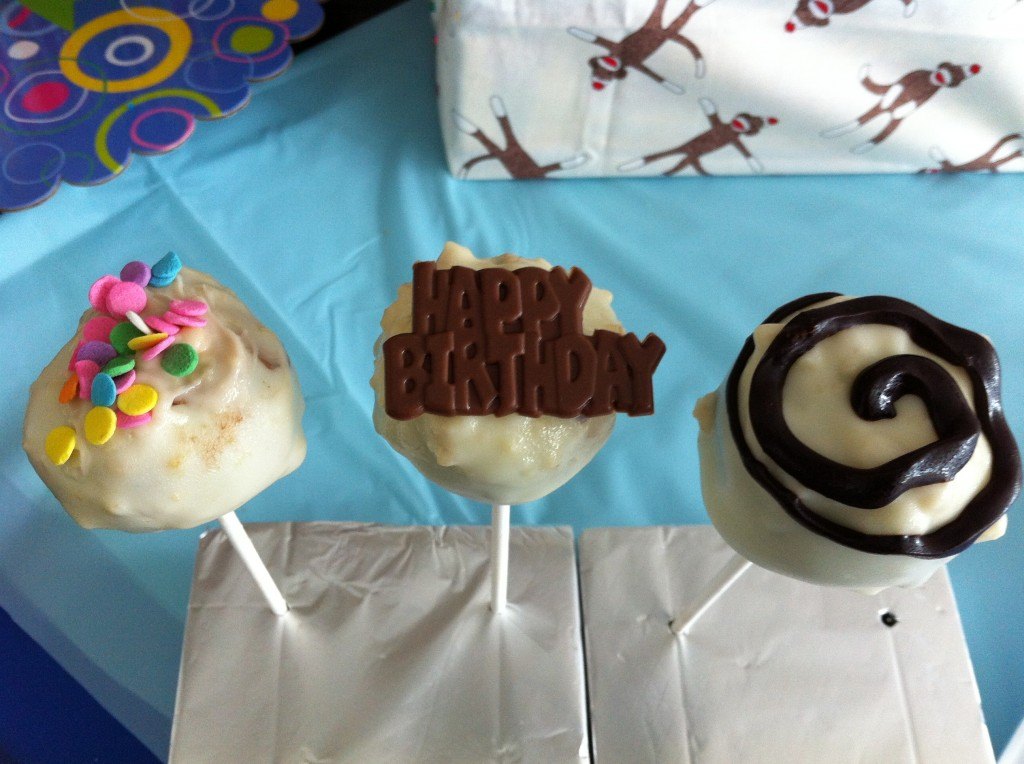 On the table with the drinks I had watermelon with grapes.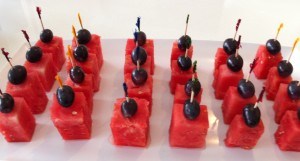 The table centre piece was the birthday cake… for instructions on how to make the cake see this post. To see what was inside the cake see this one.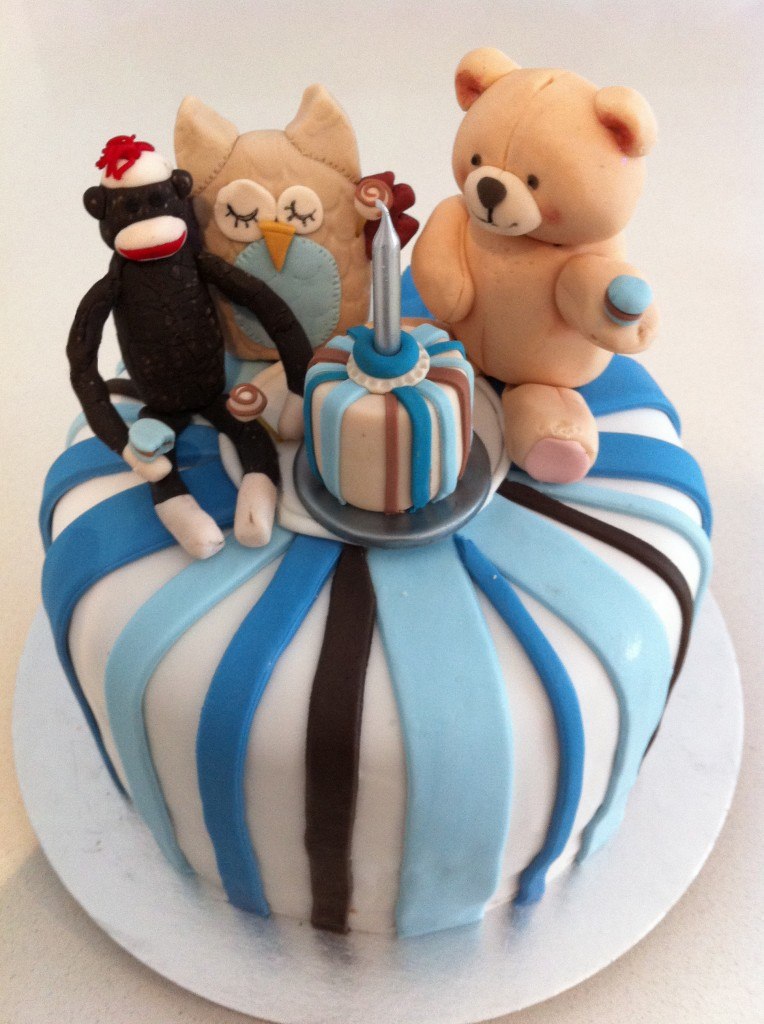 I only had the one game for the mixed aged kids that were there, which was a treasure hunt for sock monkeys – which they gave to me and I swapped for lolly pops.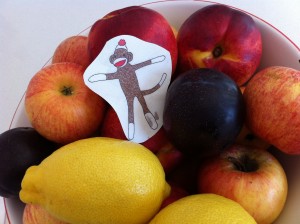 If you are planning a first birthday then HAPPY BIRTHDAY to your little one and a big CONGRATULATIONS to you as parents. You made it through the first year!  Check out this page for lots of first birthday party ideas from around the web.
Copyright © 2016 Reardon Media Pty Ltd. All rights reserved. How To Cook That
My Cookbook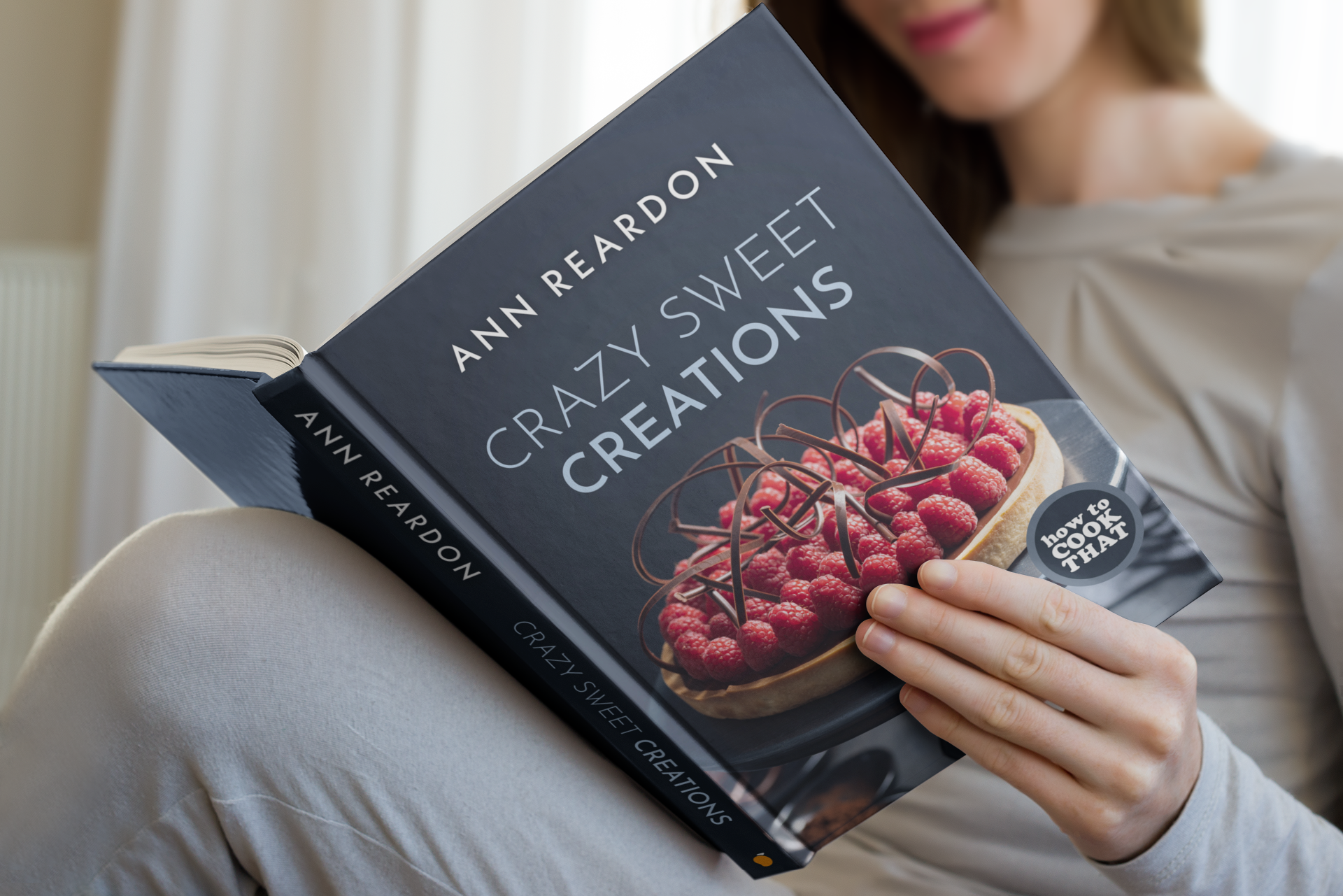 Stores that sell my book listed by country: http://bit.ly/ARcookbook All recipe quantities in the book are in grams, ounces and cups.