YouTube Cake Dessert Recipe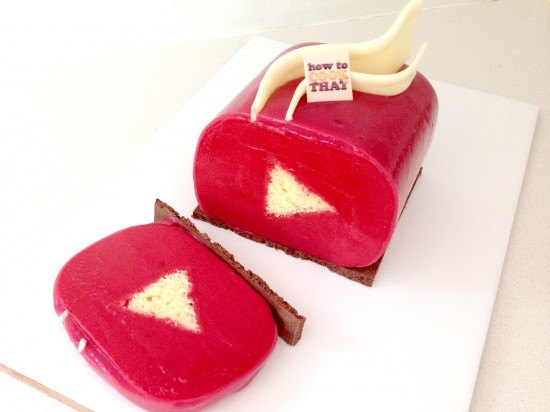 First there was the instagram dessert with the logo all the way through, followed by facebook, then you asked for a twitter cake. To finish off my complete set of social media desserts here's a YouTube cake, or should I say dessert.
Did you know that 100 hours of video are uploaded to YouTube every minute?  That means in order to watch everything that's uploaded over the next 60 seconds you'll need to sit in front of your computer for the following four days and nights, plus a little extra.  Then to catch up on all the new videos uploaded over those four days and nights you'd need to keep watching for the next 68 years!  Let's face it, you'll never be able to take it all in … my recommendation is to pick a handful of favourite channels and soak them up.  I'm so glad you found How To Cook That.
To make the YouTube Cake you will need:
Play Arrow
1 Sponge cake (use 1/2 of the sponge cake recipe)
 Raspberry Puree makes 450ml
600g (21.16 ounces) or 4 1/4 cups plus 2 tsp frozen raspberries
1/4 cup or 63 millilitres (2.13 fluid ounces) water
 Raspberry Mousse
28g (0.99 ounces) or 2 Tbsp gelatine powder
125millilitres (4.23 fluid ounces) or 1/2 cup water
6 or 90g (3.17 ounces) egg yolks
80g (2.82 ounces) or 1/3 cup plus 2 tsp sugar
20g (0.71 ounces) or 3 Tbsp cornstarch (cornflour)
300millilitres (10.14 fluid ounces) or 1 cup plus 3 Tbsp and 1 tsp raspberry puree
330g (11.64 ounces) or 1 1/3 cups plus 1 Tbsp cream (35% fat)
260g (9.17 ounces) white chocolate
additional 100g (3.53 ounces) or 1/3 cup plus 1 Tbsp cream whipped to soft peaks
Raspberry Glaze
2 tsp or 10g (0.35 ounces) gelatine powder
150millilitres (5.07 fluid ounces) or 1/2 cup plus 1 Tbsp plus 2 tsp raspberry puree
30g (1.06 ounces) or 1/4 cup cornflour (cornstarch)
30g (1.06 ounces) or 1 Tbsp plus 1 tsp glucose syrup
63millilitres (2.13 fluid ounces) or 1/4 cup water
288g (10.16 ounces) or 1 1/3 cups sugar
350g (12.35 ounces) or 1 1/2 cups cream (35% fat)
230g (8.11 ounces) white chocolate
red colouring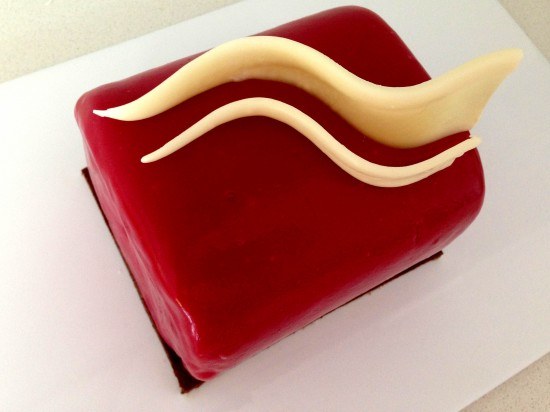 Chocolate Base
75g (2.65 ounces) milk chocolate
200g (7.05 ounces) biscuit crumbs
Decorations
White chocolate
by Ann Reardon How To Cook That
My Cookbook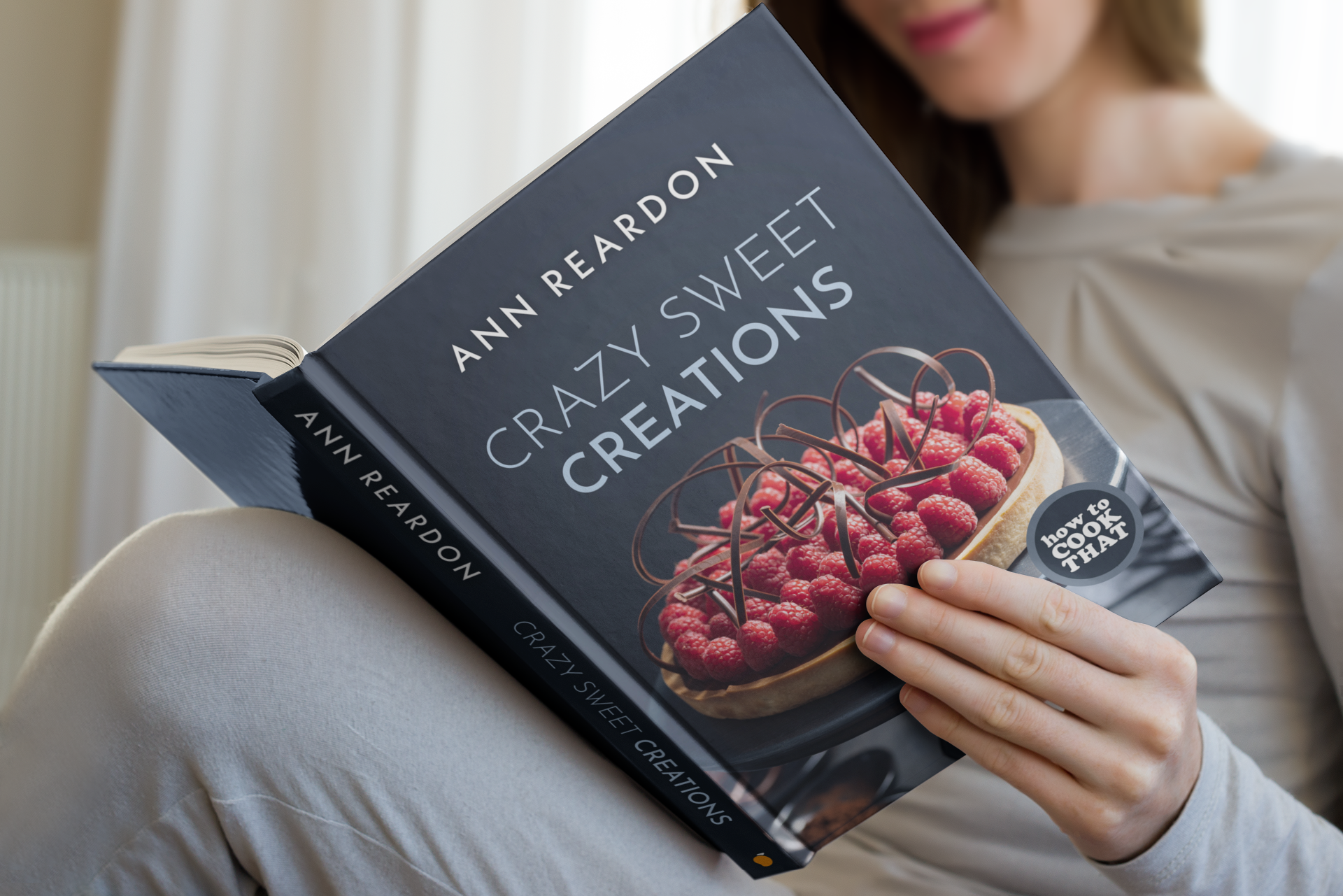 Stores that sell my book listed by country: http://bit.ly/ARcookbook All recipe quantities in the book are in grams, ounces and cups.