Best Chocolate Cake Ever
Best Chocolate Cake Recipe Ever
Have you ever been disappointed by a dry and tasteless chocolate cake? Well then this is the recipe for you. This is my all time favourite chocolate cake recipe. It makes a rich moist cake that tastes like chocolate. The photos below are from making four times the quantities listed in this recipe – to make a cake big enough for 100 people. The picture above is from one quantity of this cake, layered with chocolate mousse, centered with orange creme brulee, coated in chocolate glacage and decorated with tempered milk chocolate.
Prep time: 15 min
Cook time: 1 hour 30 min
Total time:1 hour 45 min
Yield: 15 servings
Serving size: 1 medium slice
Calories per serving:460 (1350 kj (322.66 calories))
Fat per serving: 26g (0.92 ounces)
Ingredients:
200g (7.05 ounces) 70% cocoa dark chocolate
315g (11.11 ounces) or 1 1/3 cups plus 2 tbl spoons margarine
8 eggs
2 1/4 cups or 486g (17.14 ounces) caster sugar
1 1/4 cups or 200g (7.05 ounces) plain flour (use GF flour if coeliac, this recipe has been tested with gluten free flour and works well)
1/4 cup or 30g (1.06 ounces) cocoa powder (unsweetened)
1 1/2 tsp baking powder
Directions:
1. Place chocolate and margarine into a bowl.


2. Melt in the microwave (30seconds, stir, 30sec, stir…).


3. Whisk the eggs and sugar together


4. Combine egg and chocolate mixtures


5. Sift flour, cocoa powder and baking powder together and mix into cake mixture until well blended.


6. Pour into cake tin or cup cake cases. (tip: if you don't have a cake tin the right size or shape you can use a plain card board box lined with glad bakewell, make sure the box does not have shiny print or photos on it as then it will have a thin coat of plastic which will melt).

7. Bake in slow oven 150C (302 degrees Fahrenheit) in 2 x 20cm (7.87 inches) round cake tins.  If you are making a large cake this can take well over an hour.  If the cake is looking done on top but is not yet cooked through put an empty baking tray on the shelf above it in the oven.  Insert a knife into the centre to check if it is done. Moderate oven 180C (356 degrees Fahrenheit) is fine, for cupcakes allow approx 20 mins.
March 6, 2011
\
My Cookbook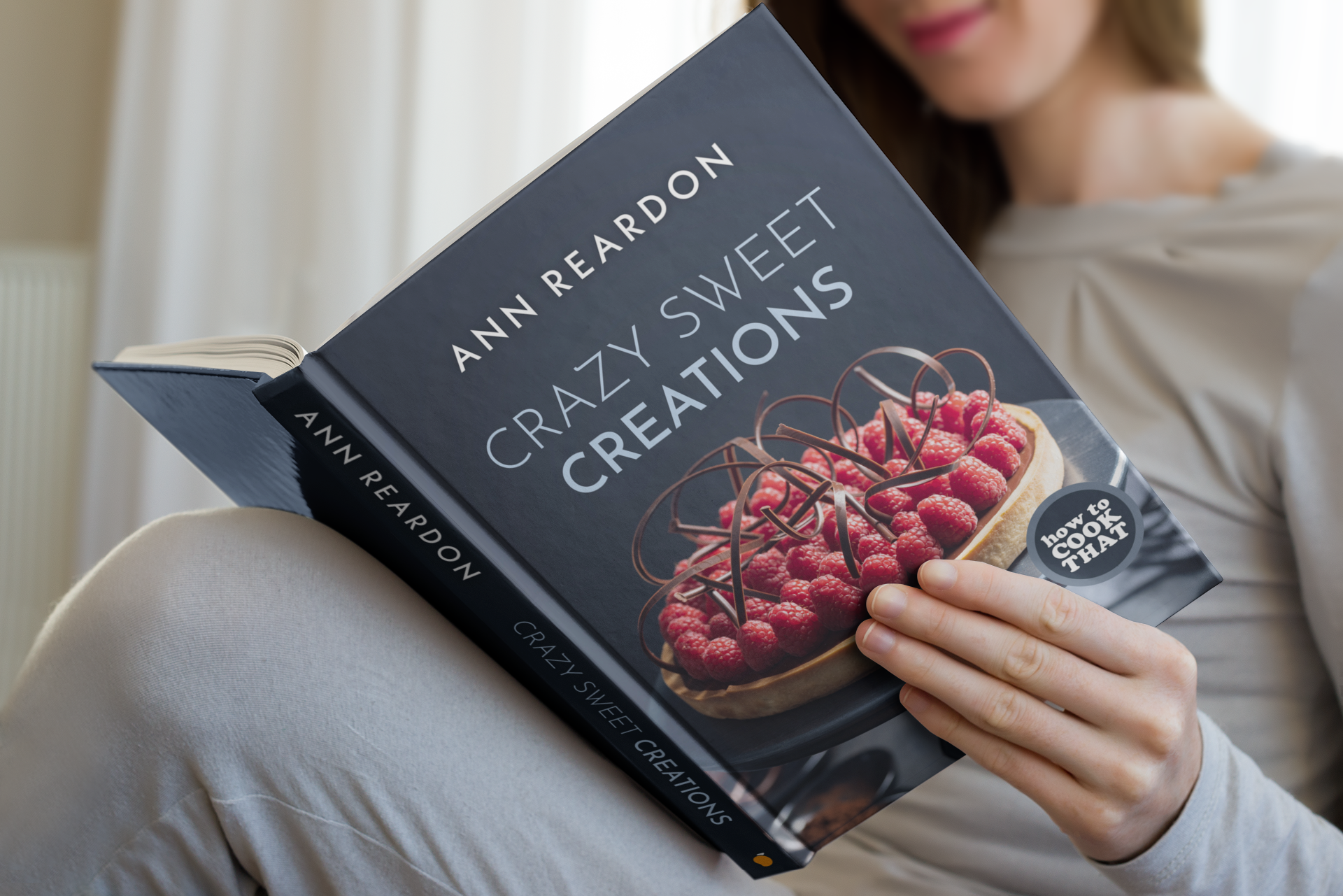 Stores that sell my book listed by country: http://bit.ly/ARcookbook All recipe quantities in the book are in grams, ounces and cups.