Big Hero 6 Baymax Cake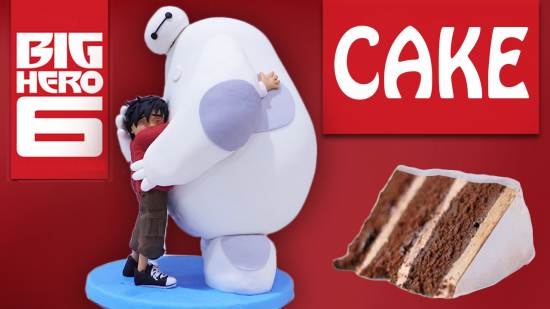 Big Hero 6 is such a lovely movie for all ages.  Being a mum of boys I especially appreciated the brotherly love displayed by Tadashi. I think everyone fell in love with the big cuddly and slightly clumsy baymax.  Secretly I think we'd all like a personal care assistant to look out for us.  This cake depicts Baymax giving Hiro a big hug. Here's one of my favourite Bible verses… Duet 33:12  "Let the beloved of the LORD rest secure in him, for he shields him all day long, and the one the LORD loves rests between his shoulders."  Sounds like a giant Baymax hug.
For a simpler option you can make just Baymax or challenge yourself and make Hiro too.
To make the Big Hero 6 Baymax cake you will need:
Cake and fondant cutting template  

Cake support (see details below)
3 x rich chocolate cake recipe baked in 6 x 20cm (7.87 inches) cake tins
White chocolate ganache made with 500g (17.64 ounces) white chocolate and 150 millilitres (5.07 fluid ounces) cream (35% fat) and allowed to cool.
2 quantities of basic vanilla buttercream
cake pop sticks
FONDANT
White 2kg (4.41 pounds) (you will have left over but need a good amount
to roll a big enough piece to cover baymax neatly)
Red 150g (5.29 ounces)
Brown 170g (6 ounces)
Black 25g (0.88 ounces)
Pale skin 125g (4.41 ounces)
Blue to cover base board 200g (7.05 ounces) (optional)
Grey fondant (mixed from some of the white and tiny amount of black)
Step 1: Make these fondant details ahead of time and let them dry out. You can add tylose powder to fondant to make it dry out quicker but this will mean you need to work with it quicker too.
-Hiros legs, pants and shoes (see video)
-Hiros face and hair (dry with a cake pop stick coming out of the side of his head pointing slightly downwards so that you can slot it into the cake (not from the base as shown in the video).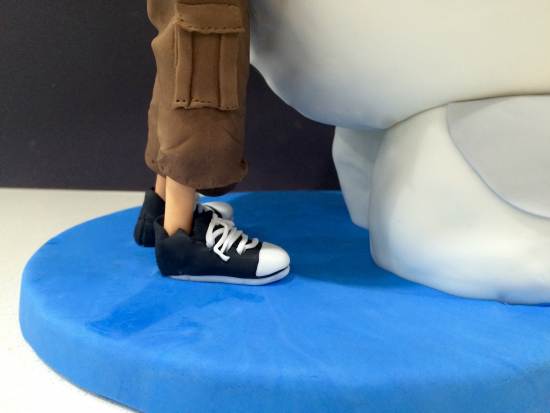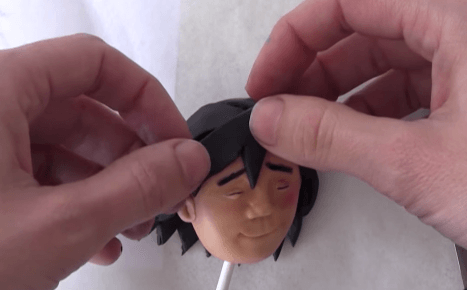 Step 2: Make or purchase a cake support
You can use a pre-made system – the one I used was not strong enough for this sized cake and was not stable when it was finished. I tried moving the cake to another table and Baymax nearly wobbled right off. I would suggest that you use a wooden structure like in my 3D Minion cake video.
Step 3: Bake your cakes and make your frosting. Cool and level the cakes. Whip together the white chocolate ganache and buttercream to make a beautiful creamy frosting.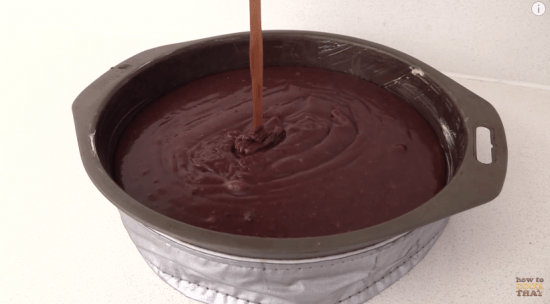 Step 4: Assemble and carve the cake. Use the templates as a guide for how to cut the cake. Use the cake scraps to make the legs
Step 5: Apply a crumb coat of frosting to the body and legs. Place in the fridge for 30 minutes
Step 6: Apply another coat of frosting.
Step 7: Cover the body and legs in white fondant. Join at the front if adding Hiro or at the back if you are just doing Baymax. Cover the cake board in blue fondant. Add a grey oval of fondant on Baymax legs and body.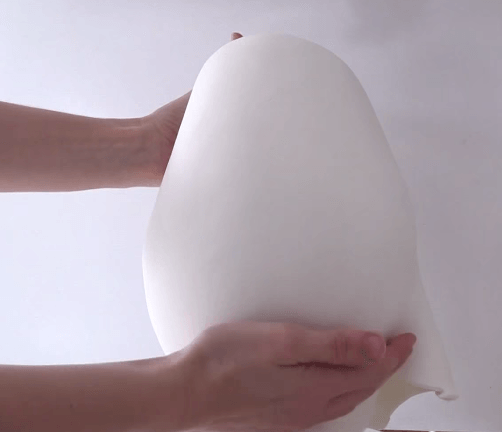 Step 8: Add Baymax legs
Step 9: Add Hiro, starting with his legs, then make his t-shirt and arms and add them to the cake. Then add his head.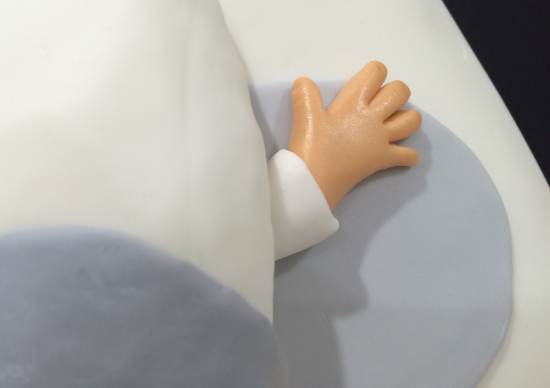 Step 10: Baymax Arms Either make Baymax arms out of rice crispies as shown in my Marvel Avengers cake or out of fondant. Add to the cake then add his fingers and a grey circle to each elbow.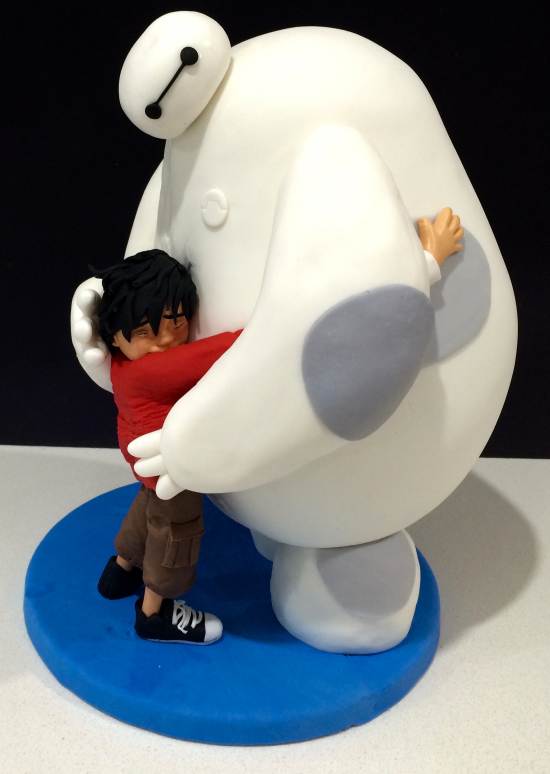 by Ann Reardon How To Cook That
2015
My Cookbook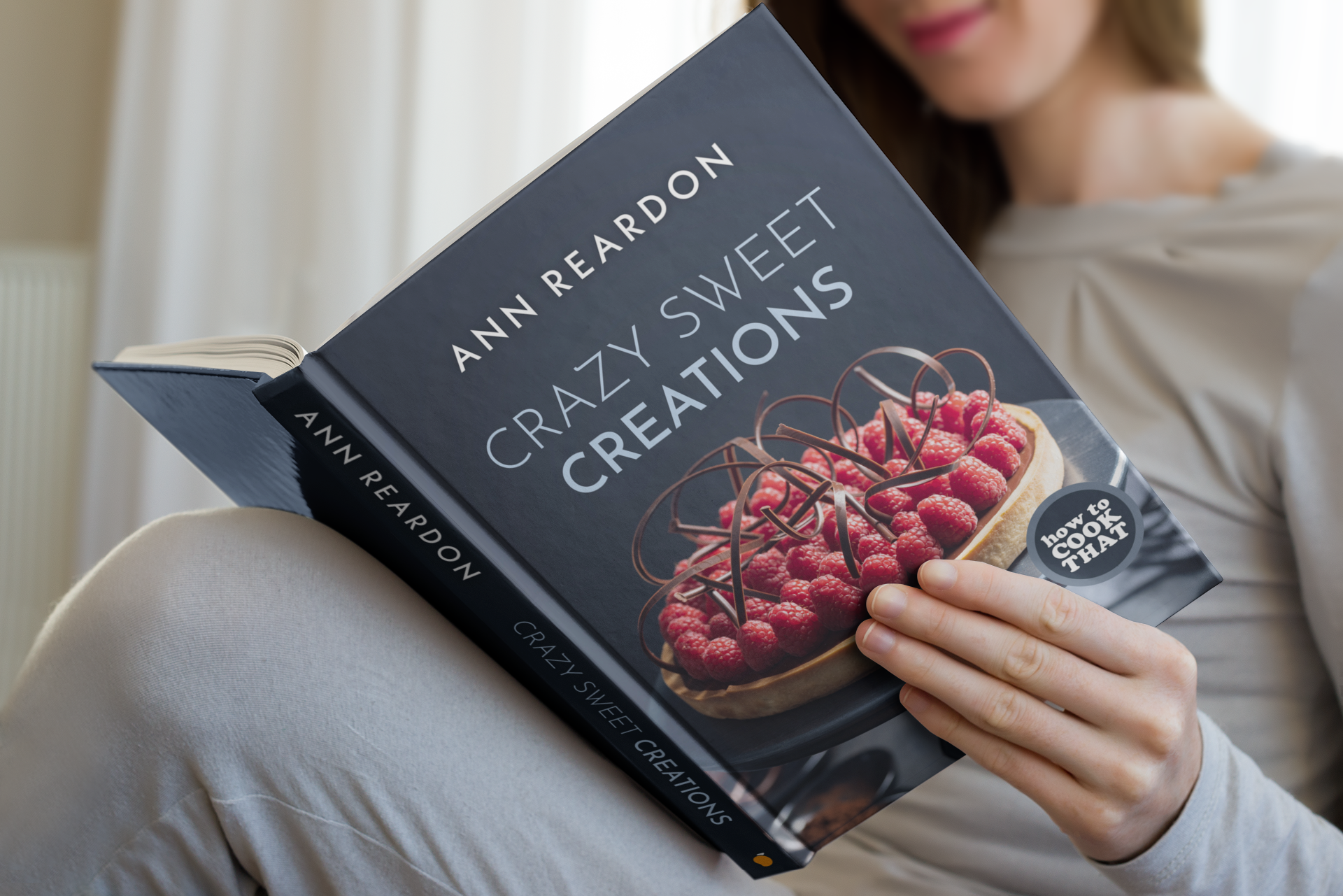 Stores that sell my book listed by country: http://bit.ly/ARcookbook All recipe quantities in the book are in grams, ounces and cups.