Winnie the Pooh cake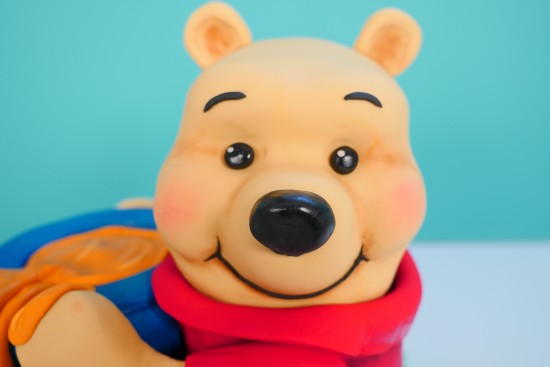 The new Christopher Robin movie is not out in Australia yet, but the preview looked so adorably cute that it inspired me to make a Winnie the Pooh cake.
Family update: James is finally well enough to go back to school. He has been every day this week. Thanks again for your thoughts, kind comments and prayers and for all the lovely cards.
To make a 3D Winnie the Pooh Cake you will need:
Winnie the Pooh cake cutting template

3 x my rich chocolate cake recipe baked in four trays. My trays are 38cm (14.96 inches) x 25.4cm (10 inches).
6 x vanilla butter cream recipe or you can choose any flavour you like from the recipe page
2 cake boards for inside the cake and one base cake board (mine was 30cm (11.81 inches) square)
7 cake pop sticks
simple syrup (1/2 cup of sugar mixed with 1/2 cup of water heated in the microwave until the sugar is dissolved)
Fondant
I coloured white fondant using gel colours to make the following:
100g (3.53 ounces) Orange Fondant for honey
300g (10.58 ounces) Red Fondant
750g (26.46 ounces) Pooh Skin Colour
300g (10.58 ounces) Blue Fondant
100g (3.53 ounces) Mid Blue Fondant
50g (1.76 ounces) Light blue fondant
40g (1.41 ounces) Black fondant (I buy black fondant instead of colouring it because it is easier)
Green gel Colouring for grass
For all 3D fondant cakes you need to allow yourself plenty of time. Do not start baking the night before the party or you'll be up ALL night. I'd suggest on day 1 bake the cakes, let them cool, cover in plastic wrap, print and cut out the templates and cut cake boards to size. Day 2 level and cut the cake layers, stack with simple syrup and buttercream with the cake boards, cover in buttercream (You can stop at this stage if you want and leave it in the fridge until the next day or keep going). Cover in fondant and details and store in the fridge. The next day, party!
Copyright © 2018 Reardon Media Pty Ltd. All rights reserved. How To Cook That
My Cookbook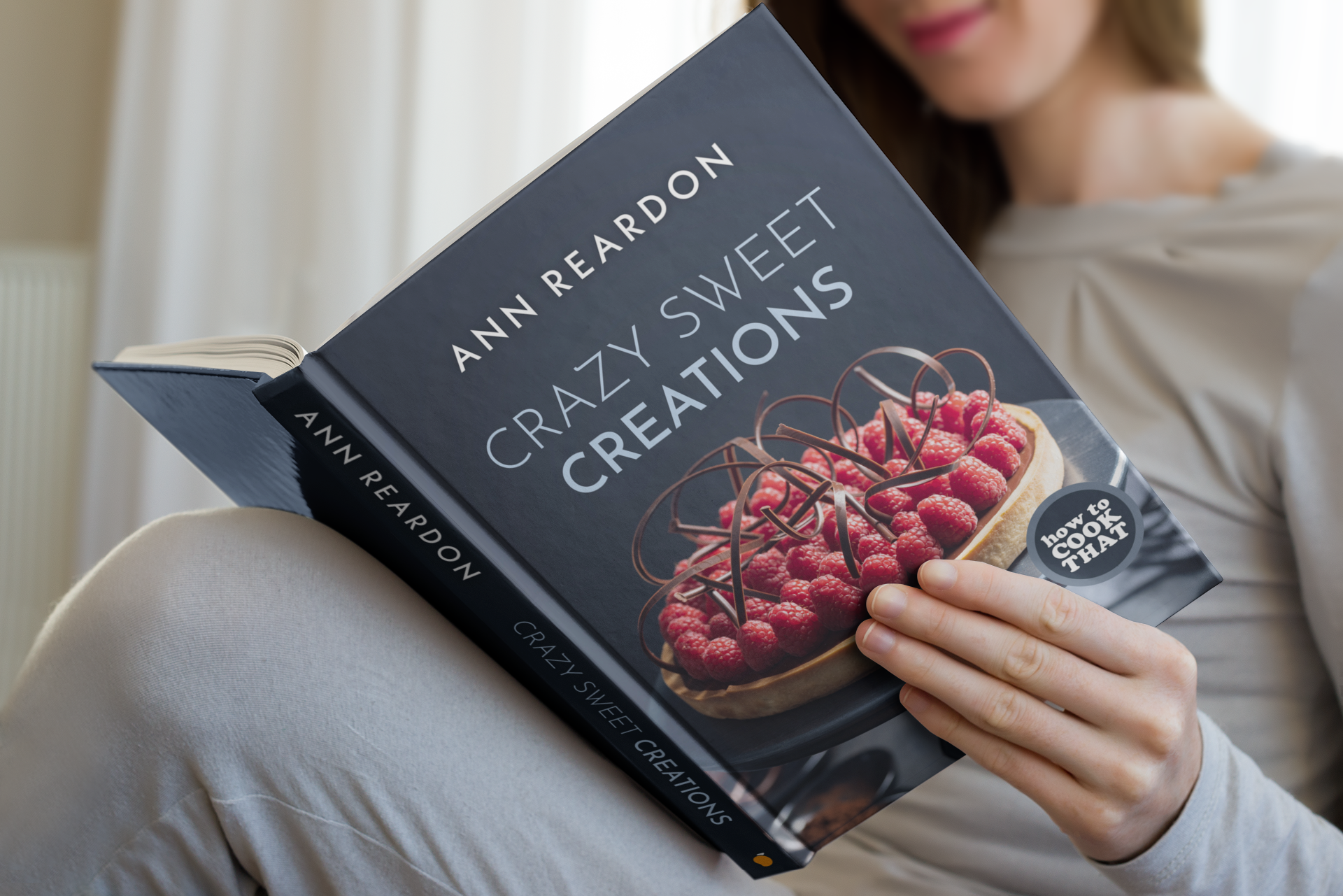 Stores that sell my book listed by country: http://bit.ly/ARcookbook All recipe quantities in the book are in grams, ounces and cups.