Chocolate Macaron Recipe (Macaroons) with ginger ganache
Chocolate Macaron Recipe (Macaroons)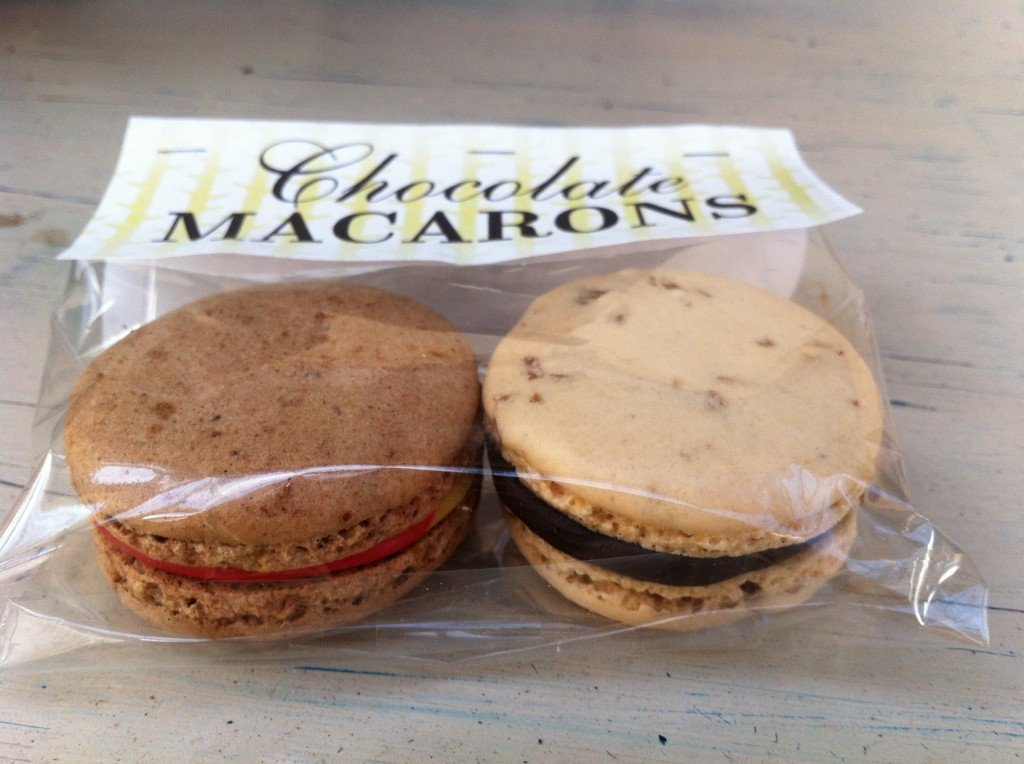 After many requests here is the chocolate macaron recipe with ginger ganache. Sadly they have all been eaten and I am looking at this picture wishing there was just one left for me to have right now.
Chocolate Macaron Recipe Ingredients
4 large egg whites or 5 small – 140g (4.94 ounces)
1/3 cup or 70g (2.47 ounces) caster or super fine sugar 
200g (7.05 ounces) or 1 1/2 cups icing sugar 
115g (4.06 ounces) or 1 cup almond meal
30g (1.06 ounces) or 1/4 cup cocoa powder
2g (0.07 ounces) salt (optional)
(*cup measurements are metric cups where 1 cup=250ml in the USA cups use customary units so 1 cup = 236ml so you need to add a little bit extra as detailed in the recipe.).
Macaron Recipe Directions
Preheat the oven to 150C (302 degrees Fahrenheit)
Place egg whites and caster sugar in a bowl and mix with electric mixer.
Beat until stiff and glossy, you should be able to turn the bowl upside down without the meringue falling out.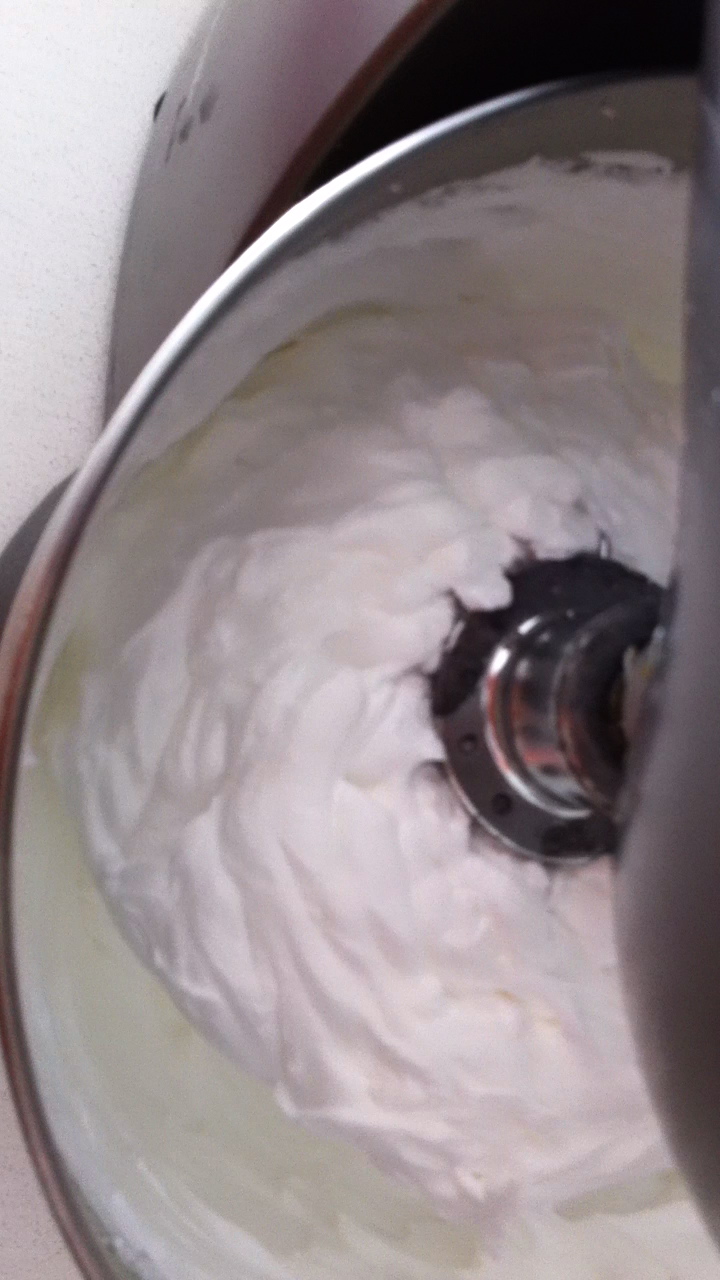 While the egg whites are whisking sift the almond meal, cocoa powder and icing sugar twice. Discarding any almond lumps that are too big to pass through the sieve. Once the egg whites are ready immediately fold in the icing sugar mixture. It should take roughly 50 folds until the mixture is smooth and very viscous, not runny. Over-mix and your macarons will be flat, under mix and they will not be smooth on top.
Pipe onto trays lined with non-stick baking paper. Firmly bang trays on the bench (this prevents cracking) and then bake in the oven for 15 minutes in the middle of the oven and then move to the bottom of the oven for another 5-10 minutes.
Filling your macaroons
My favorite filling is flavoured ganache, for these macarons I used white chocolate ginger ganache.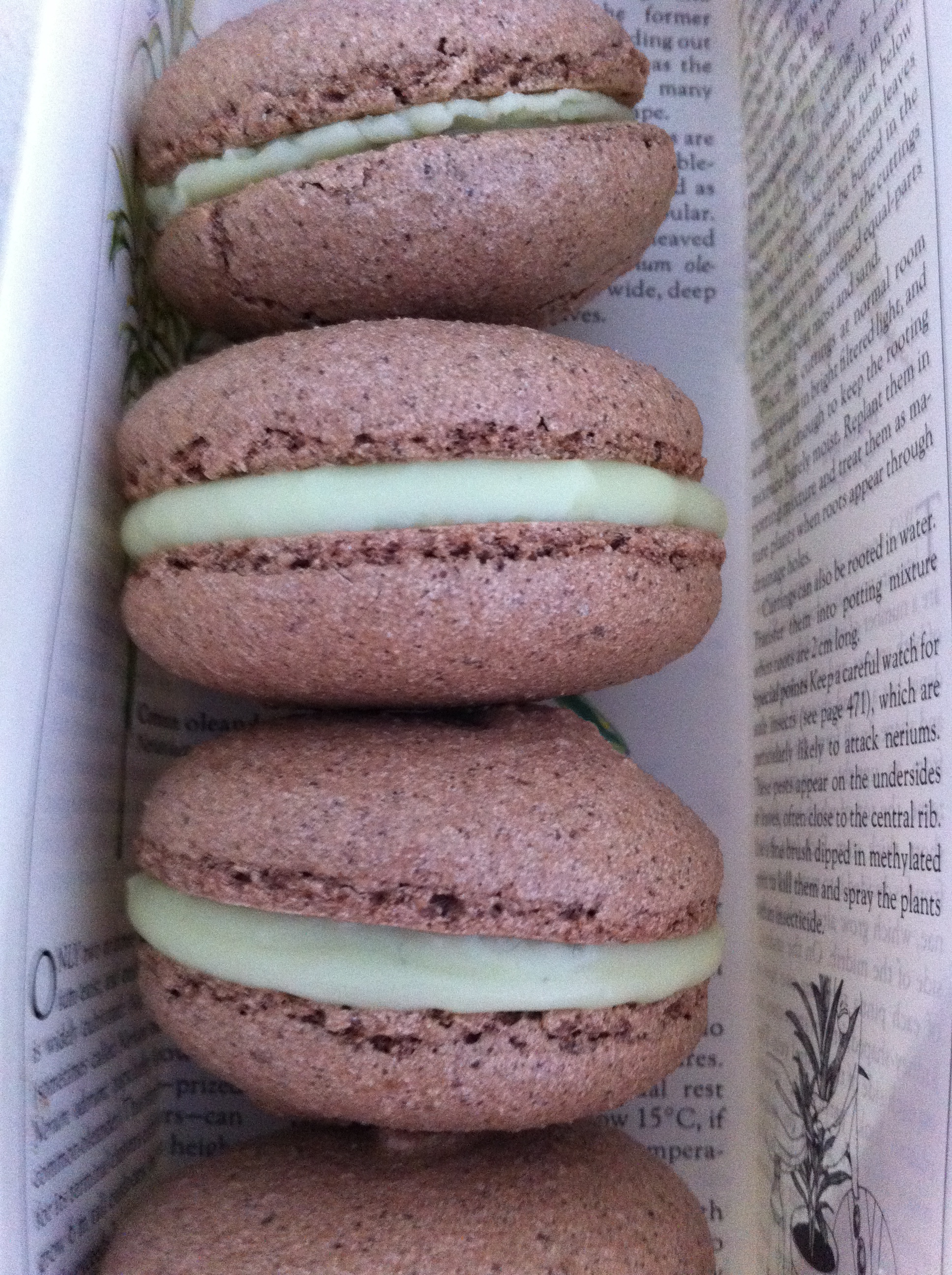 Ganache Recipe
200g (7.05 ounces) white chocolate
70ml or 1/4 cup plus 2 tsp cream (35% fat)
25g (0.88 ounces) grated fresh ginger
few drops green colouring – optional
Bring the cream and ginger to the boil, remove from heat and leave to steep for 15 minutes. Return to the heat and bring to the boil again. Pour through a sieve over the white chocolate. Let stand for a minute or two and then stir. If it is not adequately melted then microwave for 20 seconds and stir – repeat until smooth. Allow to cool and thicken before piping onto macarons.
For a variation try making choc chip macarons – use this easy macaron recipe and add 50g (1.76 ounces) of grated chocolate.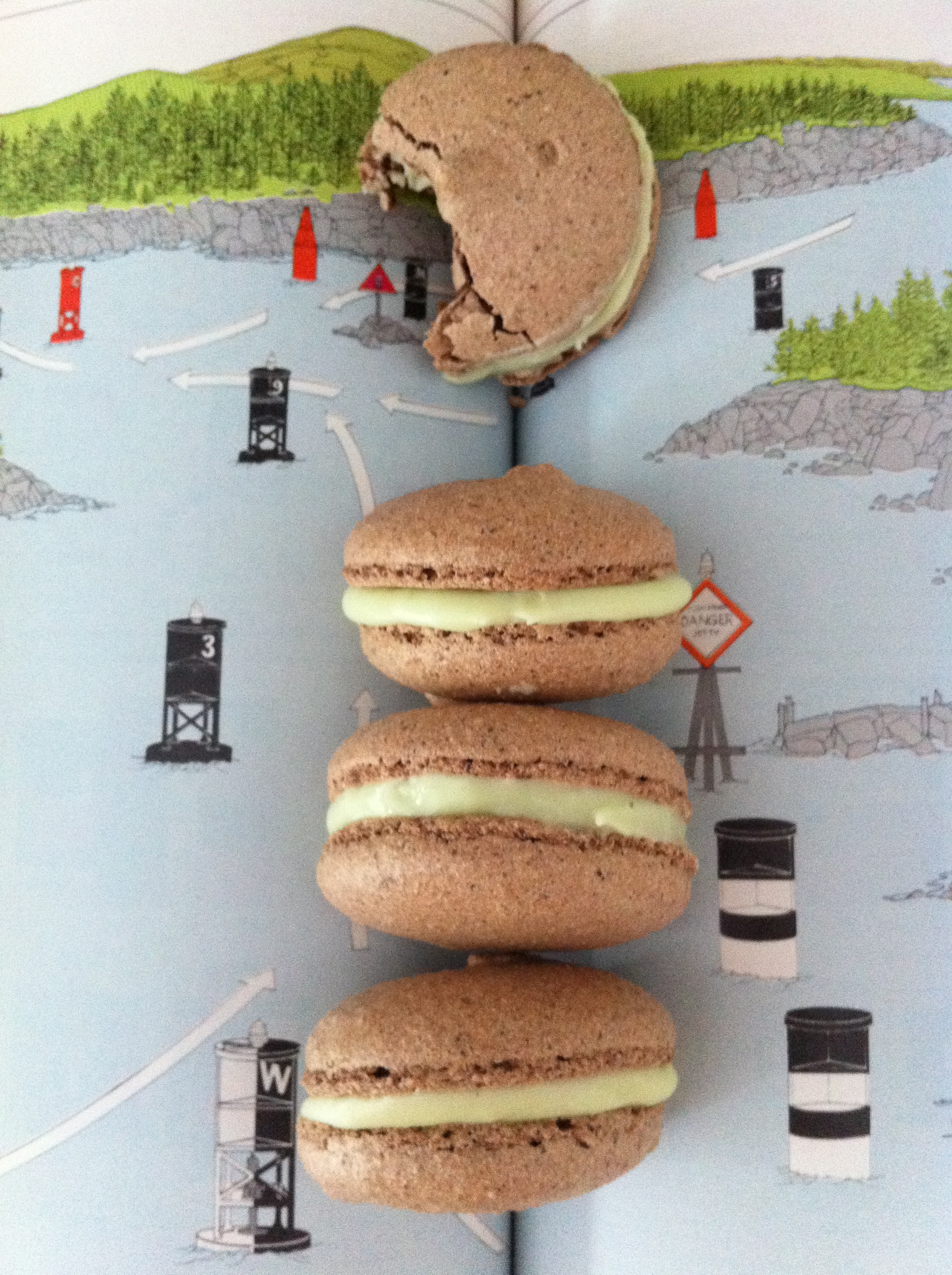 howtocookthat.net
2013
More macaron recipes for you:
My Cookbook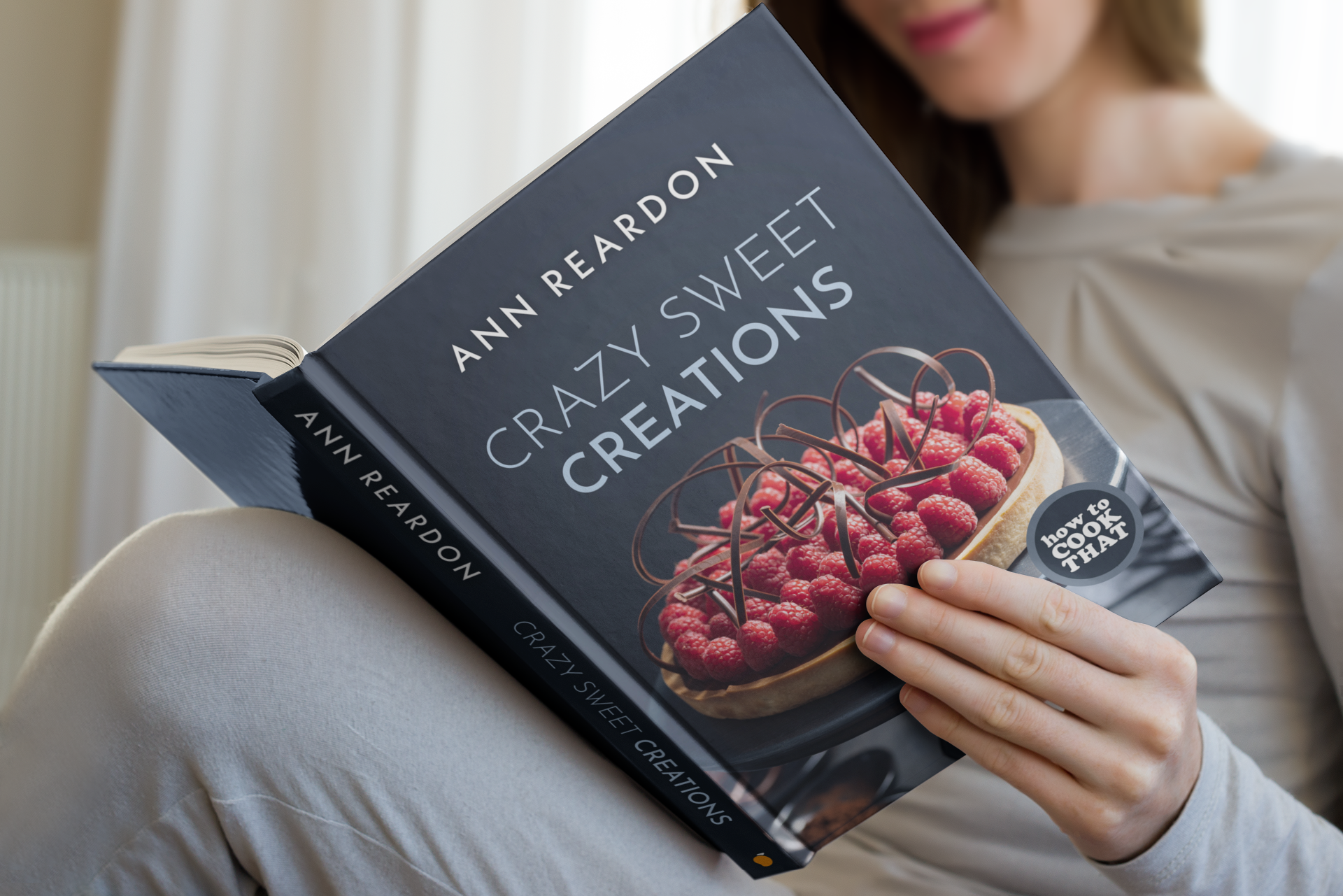 Stores that sell my book listed by country: http://bit.ly/ARcookbook All recipe quantities in the book are in grams, ounces and cups.