Chocolate Orange Macarons Macaroons Recipe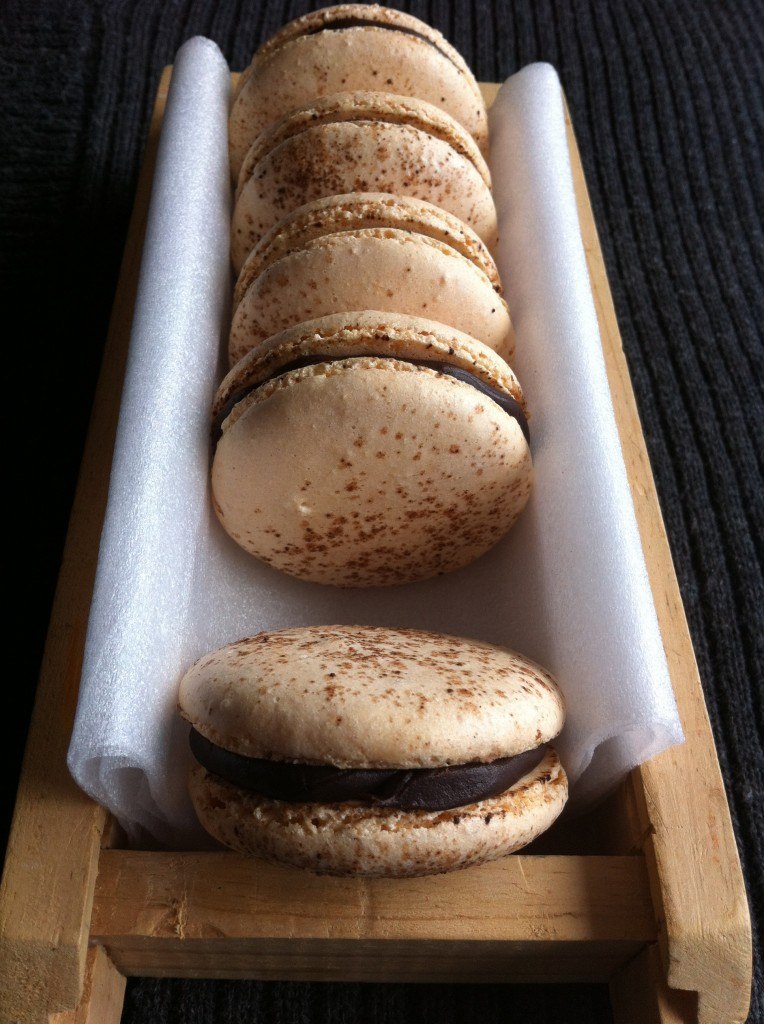 It seems people either love or hate the combination of orange and chocolate, I fall into the love category with this one. If it is not your cup of tea try flavouring the cream with something different like licorice, mint or even rosemary might be nice.
Easy Macaron Recipe Ingredients
4 large egg whites or 5 small, 140g (4.94 ounces)
1/3 cup or 72g (2.54 ounces) caster (super fine) sugar
1 1/2 cups or 189g (6.67 ounces) icing (powdered) sugar
1 cup or 105g (3.7 ounces) almond meal
2g (0.07 ounces) salt
gel food colouring (optional)
Macaron Recipe Directions
Preheat the oven to 150ºC (302ºF)
Place egg whites and caster sugar in a bowl and mix with electric mix until stiff, you should be able to turn the bowl upside down without it falling out.  Add orange gel food colouring and continue to mix for a further 30 seconds.
51423
Sift the almond meal and icing sugar and salt twice, discarding any almond lumps that are too big to pass through the seive. Fold into the egg white mixture. It should take roughly 50 folds until the mixture is smooth and a very viscous liquid, not runny. Over-mix and your macarons will be flat and have no foot, under mix and they will not be smooth on top.  See the video to get an idea of what the mixture looks like when it is ready.
Pipe onto trays lined with baking paper, rap trays on the bench firmly (this prevents cracking) and then bake in the oven for 20 minutes. Check if one comes off the tray cleanly, if not bake for longer. If they are looking done on top move to the bottom shelf of the oven for the remaining time to help bake the base.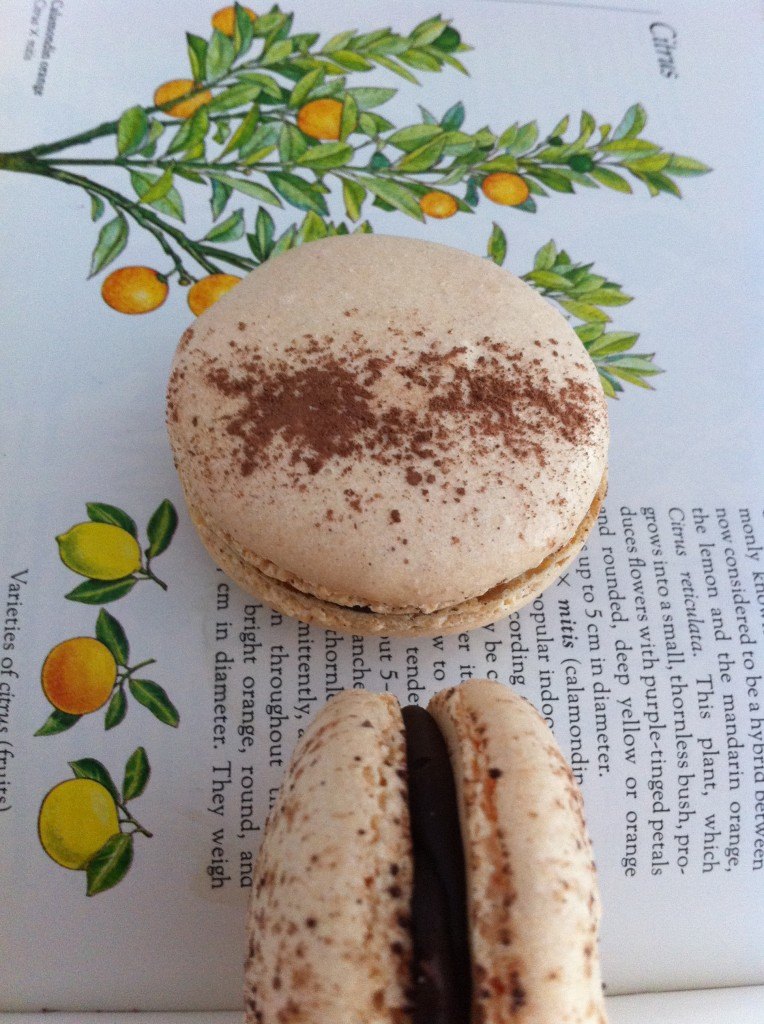 Ganache Recipe
100g (3.53 ounces) milk or dark chocolate
30mL (1.01 fluid ounces) or 2 Tbsp cream (35% fat) or 20g (0.71 ounces) full cream milk (4% fat) if you don't have cream
grated rind of 1 orange
optional – juice of one orange boiled down to 1 tablespoon
Break the chocolate up and place into a bowl.  Bring the cream to the boil with the orange rind.  Take off the heat and leave to sit for 30 minutes for the flavour to infuse.  Bring to the boil again then pour through a sieve onto the chocolate. Let stand for two minutes and then stir.   If it is not adequately melted then microwave for 20 seconds and stir – repeat until smooth.  If you want a more intense flavour, add your reduced orange juice here and stir.  Allow to cool and thicken before piping onto macarons. I put it in a ziplock bag flat in the fridge to cool it quickly.
Pair the macaron shells into ones that are similar sizes.  Fill with ganache and sandwich together.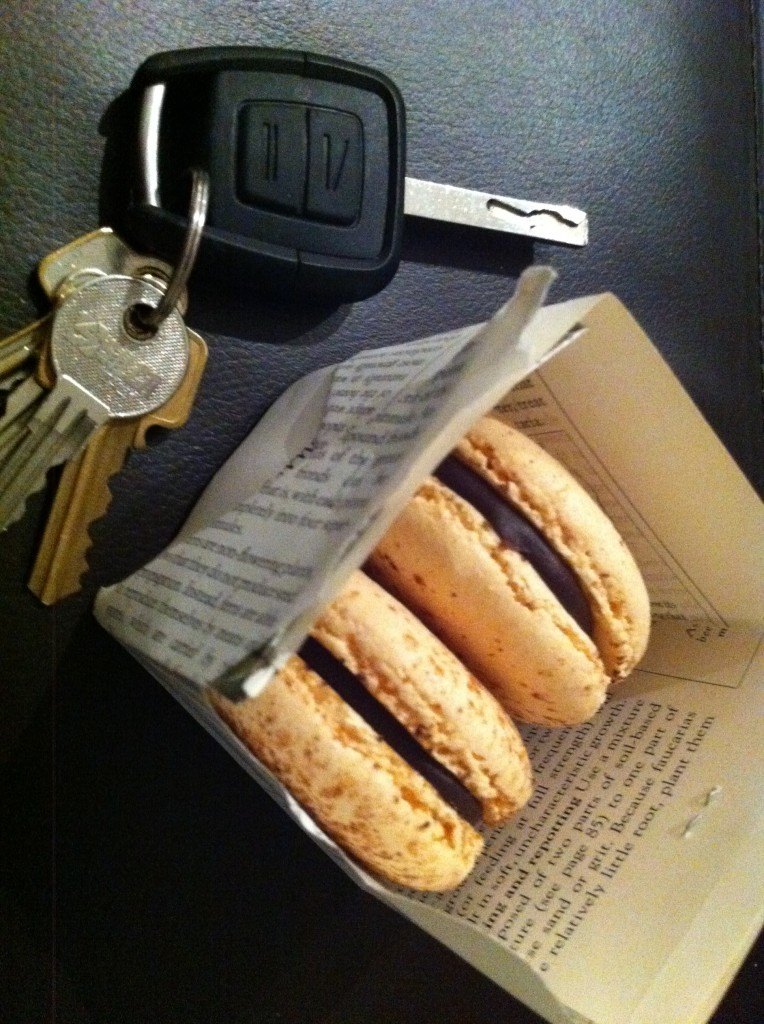 Macaron FAQ:

2013
More macaron recipes for you:
My Cookbook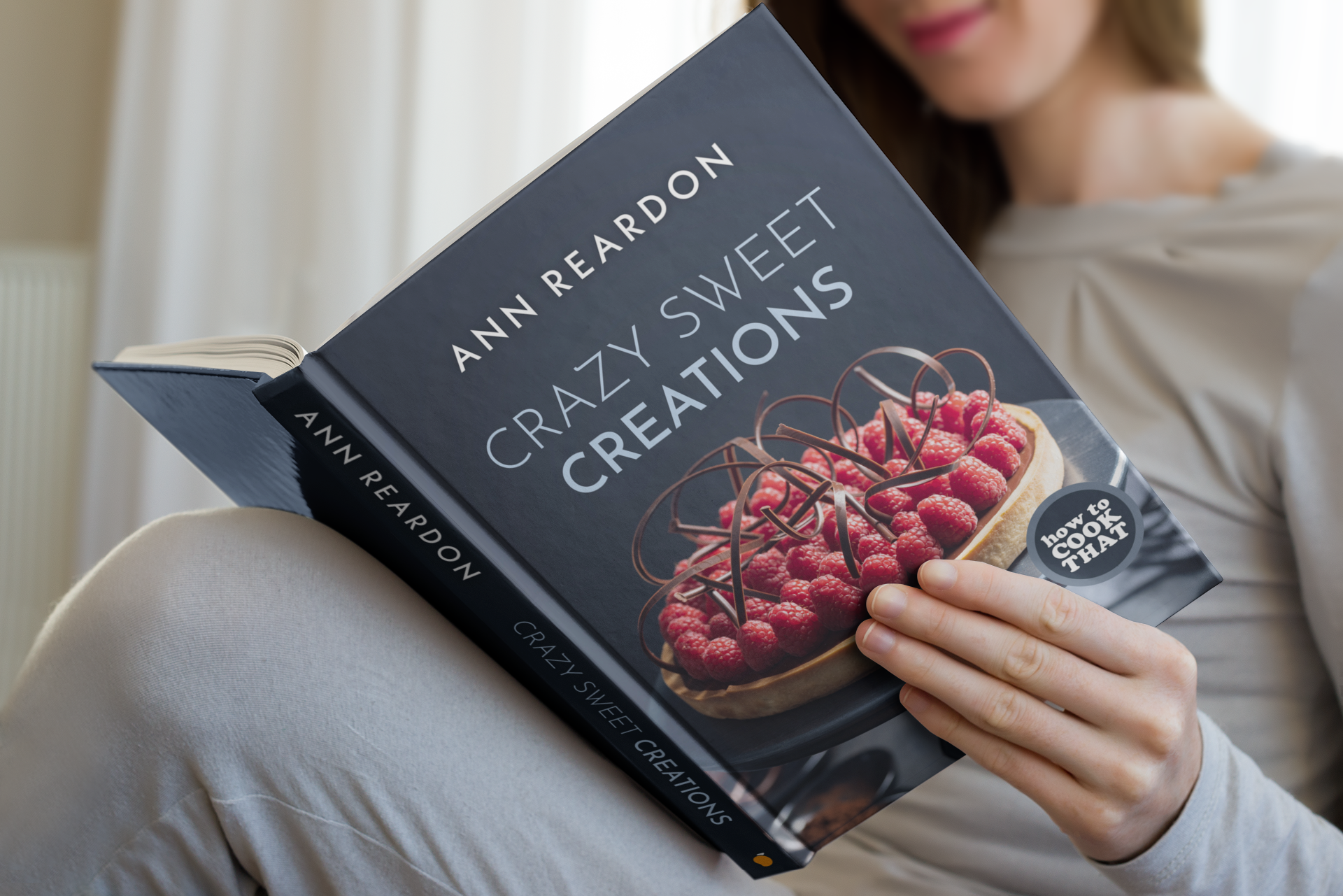 Stores that sell my book listed by country: http://bit.ly/ARcookbook All recipe quantities in the book are in grams, ounces and cups.