Giant Ferrero Rocher Recipe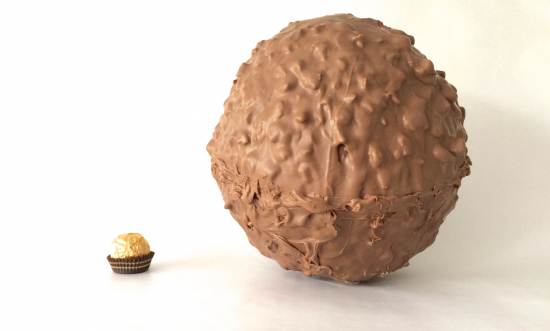 Do you want to do giant things with your life? Me too, watch this weeks video and you'll be inspired by the wonderful people who get the giant 6kg (13.23 pounds) Ferrero Rocher. You should see the look on their faces when they unwrap it, priceless. We have been doing the giant candy bar recipe series for a while now, if you've only just found How To Cook That then you can check out the others here…
Giant KitKat Recipe, Giant Twix Bar & Giant Snickers Bar and more.
To make your very own giant Ferrero Rocher Chocolate you will need:
Equipment
Hemisphere pan
hemisphere silicone mold
The quantities given below will make 2 halves (hemispheres) or 1 whole giant Ferrero Rocher
Wafer:
2 packets of rolled wafer ice cream cones (the product I used had 24 cones in a pack)
Preheat your oven to 180C (356 degrees Fahrenheit) to crisp the wafers.
Hazelnut Ganache:
600g (21.16 ounces) dark chocolate (check that it contains cocoa butter, you want it to taste amazing)
1800g (63.49 ounces) milk chocolate (use real chocolate containing cocoa butter)
800mL (27.05 fluid ounces) or 3 1/3 cups cream (35% fat)
750g (26.46 ounces) nutella
For the hazelnut centre:
2 egg whites
60g (2.12 ounces) or 1/2 cup icing sugar
60g (2.12 ounces) or 1/2 cup ground hazelnuts
20g (0.71 ounces) or 1 Tbsp and 1 tsp sugar
30g (1.06 ounces) or 1/4 cup chopped hazelnuts
For the topping:
Additional 150g (5.29 ounces)  or 1 cup of chopped hazelnuts
800g (28.22 ounces) milk chocolate tempered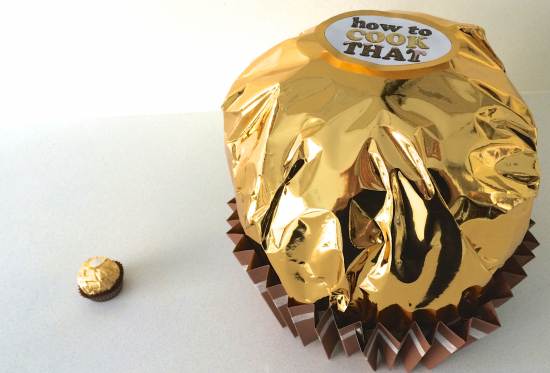 For the wrapping
1 roll shiny gold paper
1 sheet brown cardboard
1 roll masking tape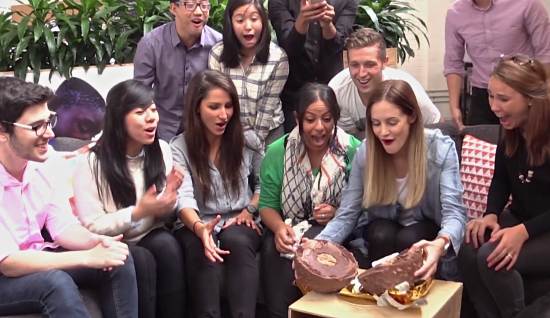 With thanks to thankyou. group for agreeing to be in this video, being awesome and eating lots of chocolate!
by Ann Reardon How To Cook That
Copyright © 2015 Reardon Media Pty Ltd. All rights reserved. How To Cook That
My Cookbook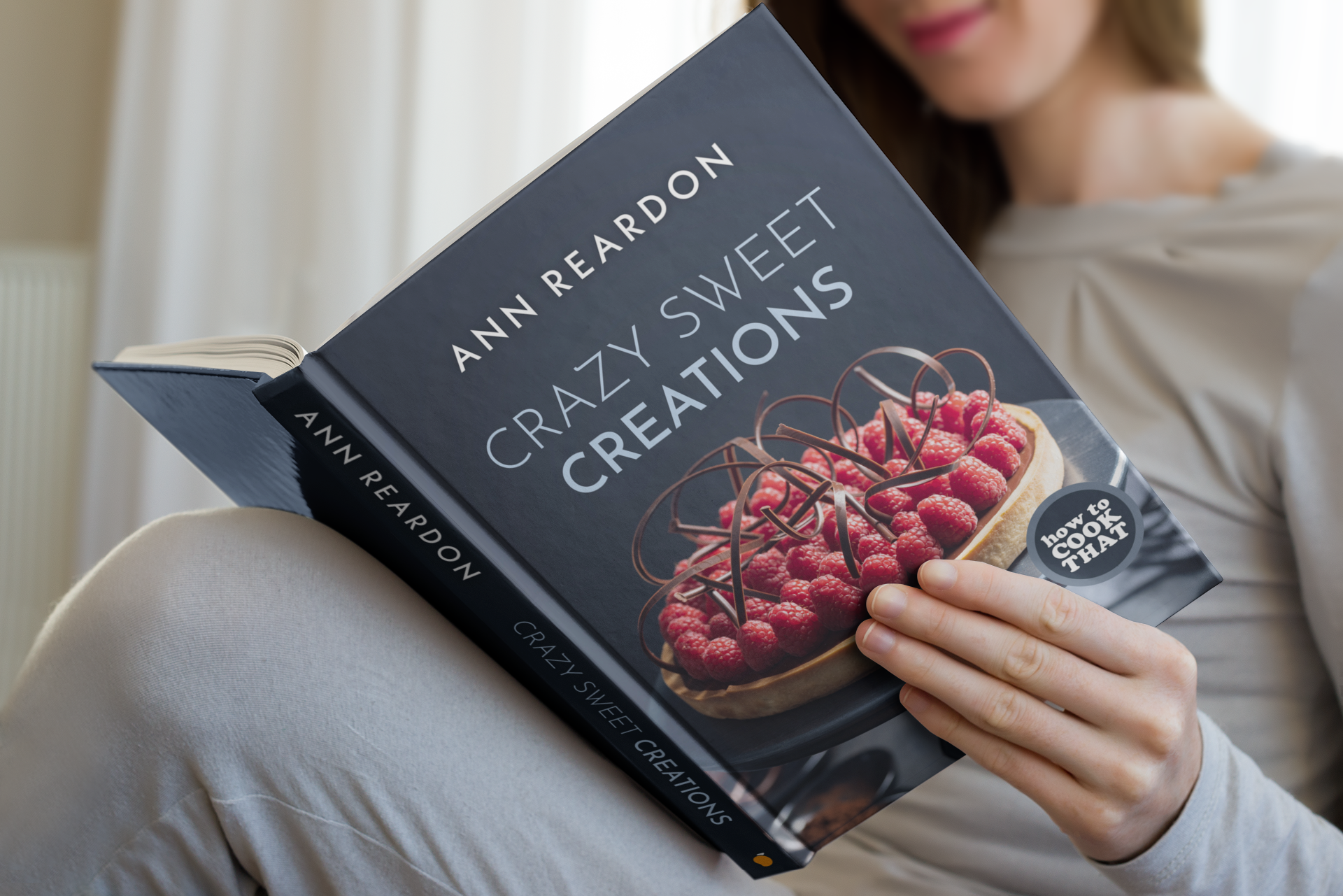 Stores that sell my book listed by country: http://bit.ly/ARcookbook All recipe quantities in the book are in grams, ounces and cups.