Magic Chocolate Flower

Bring some magic to the dining table and wow your friends with this magic chocolate flower dessert.  Good desserts not only taste great, they should look amazing too.  Pour on the hot custard and watch the petals fall open to reveal the delights that were hiding in the centre.
In the middle of your chocolate flowers.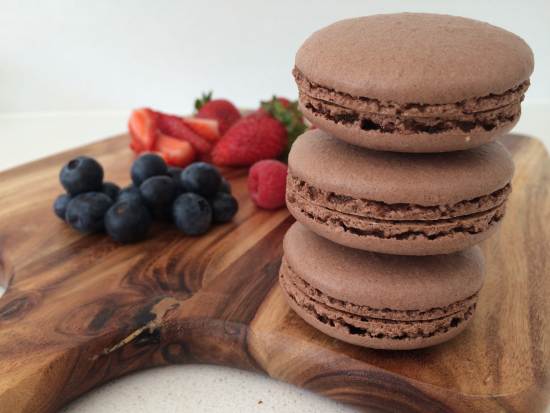 1/4 of a batch of chocolate macaron recipe 
fresh fruit (raspberries, blue berries)
Chocolate truffle, one per flower you could purchase these or make your own using chocolate truffles
part 1, part 2 or part 3.
The petals
100g (3.53 ounces) tempered chocolate per flower
Chocolate flower petal template click to open pdf
Temper your chocolate and spread the chocolate thinly on some acetate.  Using a knife and the petal template cut out individual petals, see video for demonstration.
Working quickly before the chocolate hardens curve it up into a half circle.  Use something cylindrical to hold it in place.
Spread more chocolate out and cut small circles and cut each circle in half.
To assemble the dessert use a little chocolate to secure a selection of fruit to the top of your macaron.  Place the macaron on top of a chocolate truffle using chocolate to hold it in place.
Arrange the chocolate petals around a silicone hemisphere mold.
Then using some more chocolate add the base, this is going to hold all the petals in place.
Take one half of your flower and use chocolate to hold it in place on the base of the bowl.
Then add the chocolate macaron to the middle.
And carefully add the other half into place.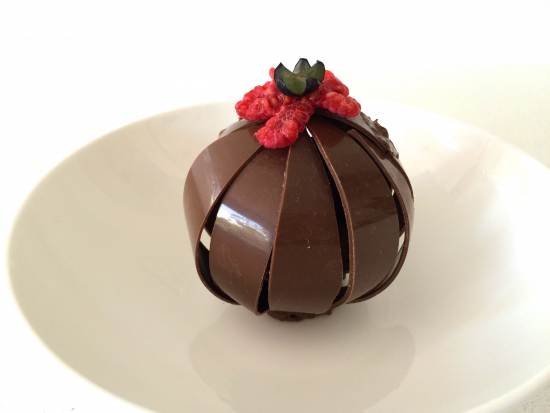 creme anglaise recipe (thin custard sauce)
(Serves approximately 4)
5 egg yolks or 90g (3.17 ounces)
1/4 cup or 50g (1.76 ounces) sugar
1 cup or 250millilitres (8.45 fluid ounces) cream (35% fat) (see what cream to use page)
1/2 cup or 125millilitres (4.23 fluid ounces) whole or full cream milk (4% fat)
1 vanilla bean
Scrape the vanilla bean and combine with the cream and milk in a saucepan and heat.
Whisk together sugar and the egg yolks.
Once it just starts to boil remove from the heat and pour into the egg yolk mixture whisking as you do.
Pour back into the saucepan, refrigerate.  When ready to serve the dessert reheat the creme anglaise to 185F (85 degrees Celsius)
Immediately pour through a sieve into a jug.
Take the dessert to the table and pour some hot anglaise into the bowl.
The hot sauce melts the base of the petals making them fall open beautifully.
Dish is inspired by a dessert from Pastry Chef Joaquim Sousa in Portugal.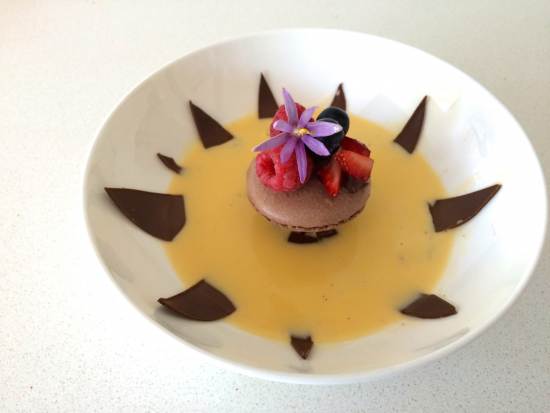 2015
My Cookbook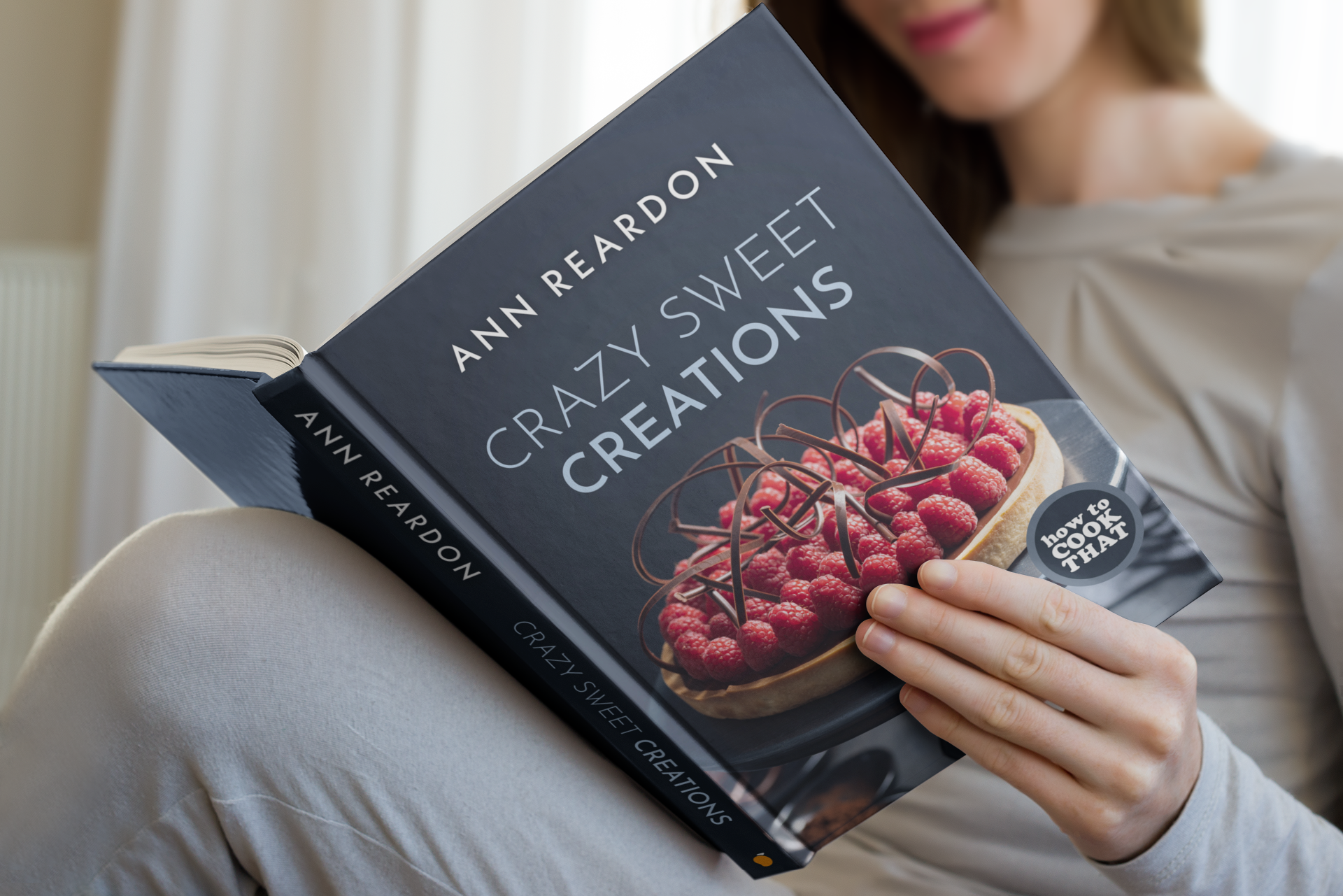 Stores that sell my book listed by country: http://bit.ly/ARcookbook All recipe quantities in the book are in grams, ounces and cups.