Sugar Paste / Fondant Basics for Cake Decorating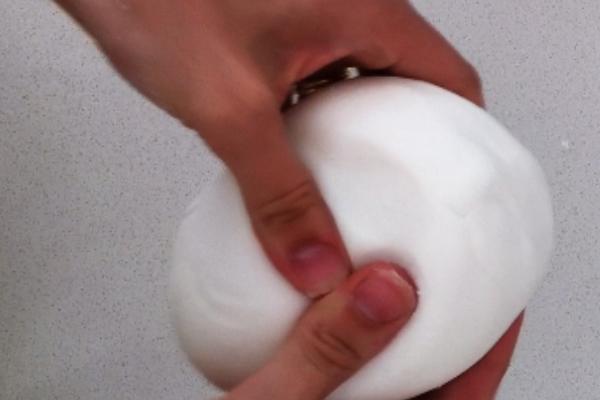 Where to get fondant / sugar paste
Sugar Paste or Fondant can be purchased from most cake decorating stores. If you don't have one near you then buy 'orchard white icing' from supermarkets (if you are in Australia). Alternatively you can make marshmallow fondant or normal fondant at home.
For a review of eight different types of fondants with video and photo comparisons click here.
Colouring sugar paste
To colour the fondant you will need concentrated gel food colouring. The water-based colours from the supermarket are not suitable as they will make the fondant too wet.  Put some colour on a knife or skewer and poke it into the fondant and then massage it through until it is evenly coloured.  Repeat if a darker shade is needed.  See the video below for a demonstration.
Tip: if you are unsure about what colours to mix to get the required tone use the chart below as a rough guide.  The top value is cyan (blue), next is magenta then yellow and finally black.  Each value is out of 100.  So to make the first light grey colour add a small amount of black.
To make the first green on the bottom row you would need to add a lot of yellow and some blue and black.  This is not an exact science as the chart below is for web colour but it gives you a rough guide of where to start.  Note – you can always add more colour so start with a small amount particularly with dark colours.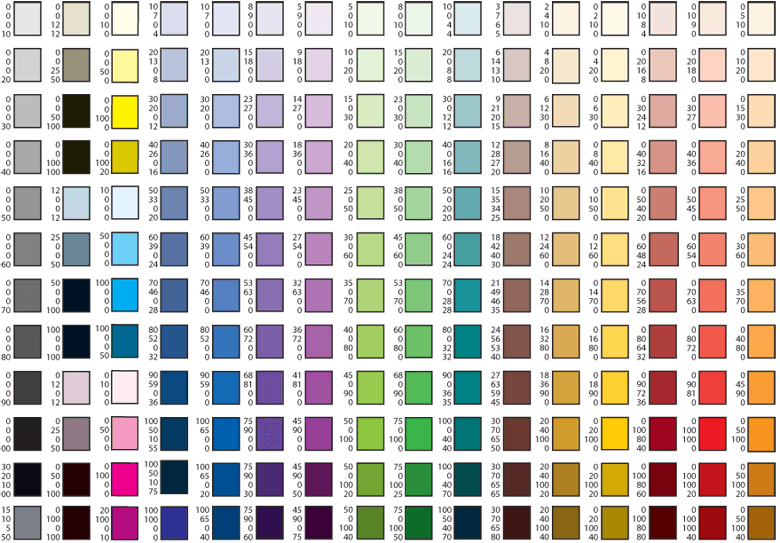 If you require black or bright red I advise buying pre-coloured fondant from a cake decorating store, otherwise you tend to end up with pink or grey.  Spare fondant can be double wrapped in plastic and stored in the cupboard or freezer.
For skin coloured fondant follow the video below:

Place some greaseproof paper on you bench top to protect the bench and make it easy to move your creations without destroying them.  Find a picture of what you want to make and start creating.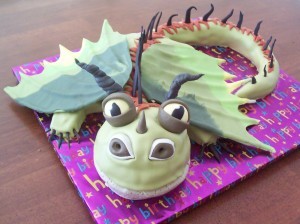 How to train your dragon cake – yes I have boys!  I made the wings, eyes, nostrils and horns ahead of time so they could harden.  Then the day before made the cake, covered it in butter cream and then in fondant.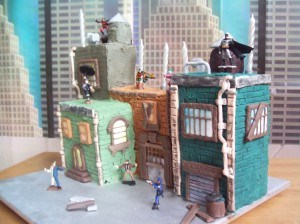 Batman Gotham City Cake – I made all the details of the city including the windows and gutters a few weeks before the party.  The cake is covered in coloured butter cream and the the fondant details added.  Note – the batman figurines are mini-figures that I purchased.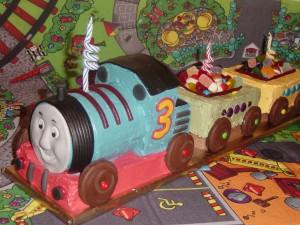 Thomas the tank engine cake – the face and the number 3 are fondant, the rest is butter cream and licorice.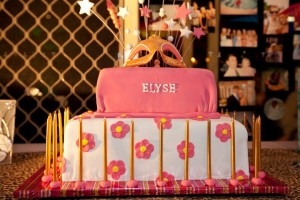 This is a huge black forrest cake with chocolate ganache, covered in fondant.  The stars and mask are also made out of fondant.
How much fondant will you need to cover your cake?
round cakes: 6″ – 500g (17.64 ounces), 7″ – 500g (17.64 ounces), 8″ – 750g (26.46 ounces), 9″ – 1kg (2.2 pounds), 10″ – 1.25kg (2.76 pounds), 11″ – 1.5kg (3.31 pounds), 12″ – 1.75kg (3.86 pounds)
square cakes: 6″ – 500g (17.64 ounces), 7″ – 750g (26.46 ounces), 8″ – 1kg (2.2 pounds), 9″ – 1.25kg (2.76 pounds), 10″ – 1.5kg (3.31 pounds), 11″ – 1.75kg (3.86 pounds), 12″ – 2kg (4.41 pounds)
My Cookbook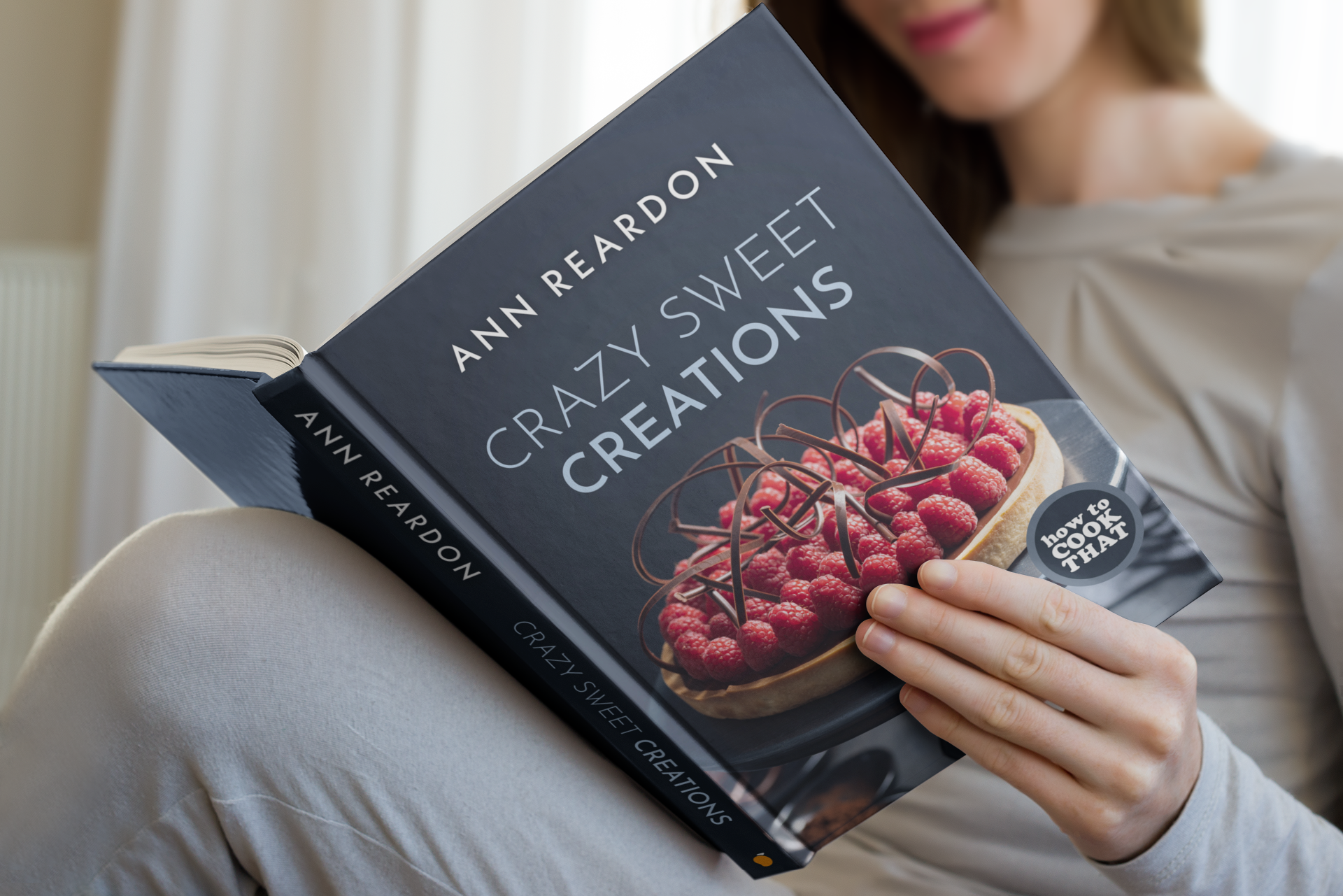 Stores that sell my book listed by country: http://bit.ly/ARcookbook All recipe quantities in the book are in grams, ounces and cups.